Where is the best architecture in Oahu?
Answers from Our Experts (1)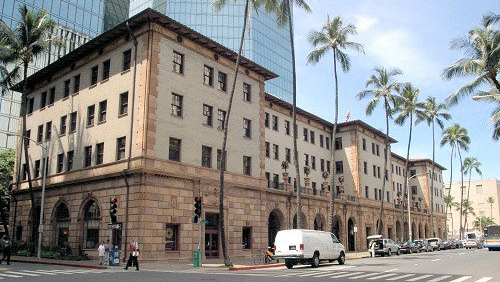 I've spent a fair number of years working in downtown Honolulu.

And though I've walked past many of these historic and architecturally notable buildings hundreds of time, the sight of a few still make me pause.

Here are three of my favorites:

• Alexander & Baldwin Building, 822 Bishop St.: Erected in 1929, this building is the cornerstone of Honolulu's financial district and one of the first modern buildings of its time, mixing Asian and European styles. Constructed of steel with concrete casings, this building stands four stories tall with its signature "Dickey-style" overhanging tile roof. It's the headquarters of Alexander & Baldwin, once part of the "Big Five" companies in territorial Hawaii that now operates businesses in real estate, sugar cane and diversified agriculture. This building stands four stories tall with its signature "Dickey-style" overhanging tile roof.

• Iolani Palace, 364 S. King St. (808) 522-0822: The official residence of Hawaii's monarchy — and the only royal palace in the United States — Iolani Palace is commanding in its presence alone. A National Historic Landmark listed on the National Register of Historic Places, this palace housed King Kalakaua and his sister and successor Queen Liliuokalani until the overthrow in 1893. The palace, which was once used as the capitol building until 1969, has been restored and was opened to the public as a museum in 1978.

• Hawaii State Capitol Building, 415 S. Beretania St.: Built in 1968, this is the official statehouse of Hawaii. Here, the executive and legislative branches convene and lawmakers — including the governor and lieutenant governor — are tenants. Wander the public building and you'll see symbolism everywhere: the reflecting pools representing the ocean, the columns that resemble palm trees, the building itself rising up like a volcano. It's a unique blend of function and island style — in a government building.