What is the interior design of Studio?
Answers from Our Experts (1)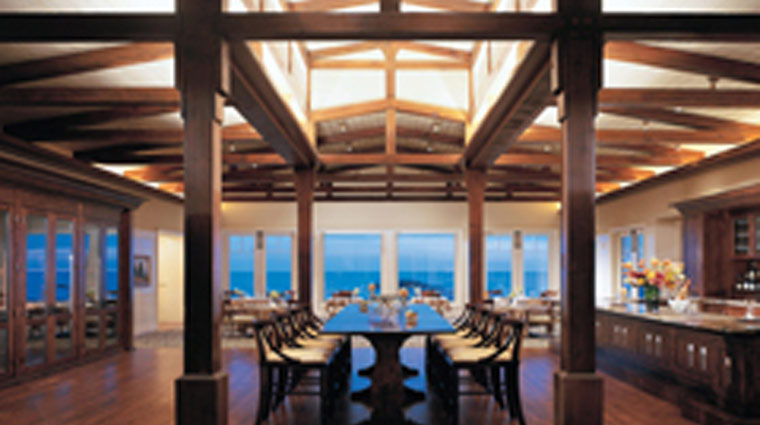 ©Studio
Studio is located high on a bluff overlooking the Pacific Coast, and its interior design reflects its calming and natural surroundings. The color palette at the Five-Star restaurant looks a lot like the coastline itself, with muted beiges, rich, dark browns, and shades of cream and sand. The Craftsman-inspired building feels like a quintessential sophisticated beach house, with exposed wood beams and California artwork adorning the walls. A custom-built wine vault sits near the entryway next to a small, marble-topped bar. Overall, Studio's design is simple enough to provide minimal distractions from its main focal point — the view. Floor-to-ceiling windows open up to the patio, allowing for perfect vistas of the outside bluff and California coast.