What is nightlife like in Paris?
Answers from Our Experts (1)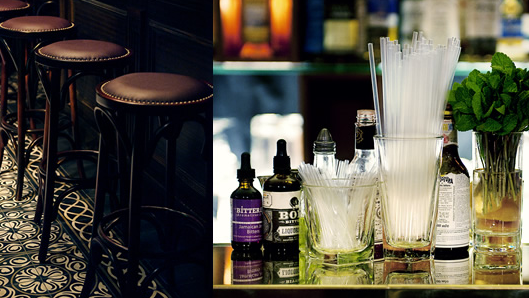 Nightlife in Paris is unique. Depending on what you're looking for in your after-hours activities, Paris definitely has something to meet your needs. The way Paris is separated actually dictates what kind of nightlife happens in which neighborhood. For example, if you're looking for the underground music or hipster bar scene, head to the East side of town for music venues like Nouveau Casino and Le Bataclan, and bars like Alimentation Generale and Chez Josephine. Chez Josephine is a new concept bar in Paris, blending equal parts wine bar, artisanal cocktail bar and tattoo parlor into a swanky 20s inspired atmosphere.

Nightlife on the West side of Paris is much less underground, as it's where you'll find some of the classic night clubs like Queen and Showcase. At these spots, expect the typical scene of bouncers, bottles and cover charges.

Overall, Parisian nightlife ends around 2am, but there are a few places that stay open until 4 or 5am, like Le Carmen, a bar-meets-night-club inside the gorgeous old 9th arrondissement mansion of Georges le Bizet who composed the famous opera Le Carmen in the 19th century.

The calmer side of Parisian nightlife can be found in the many classic bars around the city, often characterized by their wooden bar, beers on tap and terraces full of Parisians no matter what the season. Around Abbesses in Montmartre you'll find several of these types of places, one of the best being Chez Camille. Here, nightly cocktail specials and pints of beer during happy hour won't run more than 5 euros, and they also offer a cheese or charcuterie plate. Chez Camille also has one of the best views in Paris from the hill of Montmartre.

If you're a 20-something studying abroad in Paris, you'll probably find yourself going out on rue Princesse in Saint-Germain. Here, pints are upwards of 8 euros and the parties goes late into the night.

No matter what your age, if you're into the speakeasy scene, there are some great spots in Paris to spend a night sipping craft cocktails and enjoying the music, like at Le Ballroom, one of the 6 bars in Paris by the Experimental Cocktail Group.

Bar trends in Paris are abundant, and currently the tiki bar is on the rise with the opening of the Pigalle spot The Dirty Dick and the lesser-known Canal Saint Martin bar The Tiki Lounge.

My suggestion for hitting the town is to pick one area and stick to it for the night. Grabbing a cab after midnight is tricky (unless of course you have your Uber driver on call!), and the metro closes on week nights around 12:30am and weekends around 1:30am, so bar hopping in the same neighborhood is generally the easiest way to ensure you won't waste precious time getting from one place to the next.