What are the best activities to do in Park City?
Answers from Our Experts (2)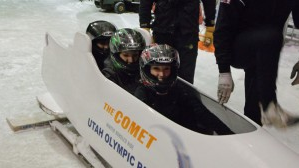 Comet Bobsled/ Courtesy Utah Olympic Park
Here are a few of our favorites.

Utah Olympic Park
Built for the 2002 Winter Olympics, Utah Olympic Park (3419 Olympic Parkway; 435-658-4200; olyparks.com) is still an active training center for Olympic-class skiers. The Park now offers ski clinics for ski jumping, or mogul skiing. But those who love speed can go on the Comet Bobsled (see image). The track is a mile long, and can move along at 80MPH, and it is said, up to five G's of force. The Winter ride cost is $200 a person, the Summer cost is about 1/2 that. But in Winter, ice propels you along, whereas in Summer, there are wheels on the sled, so you are a LITTLE more in control, and it goes a little slower -- about 70MPH -- but not for the faint of heart, no matter what the season. In the Summer, you can take their Quicksilver Alpine Slide, go on two Zipline tours, one less intense than the other, or go swimming in their 750,000 gallon pool. While at the Olympic Park you can see the Alf Engen Ski Museum and the Eccles Salt Lake 2002 Winter Games Museum. The Utah Olympic Park is adjacent to the Canyons Resort.
www.olyparks.com

Canyons Resort
This resort is north of Park City, and now has over 4000 acres of skiable terrain, and at the base of the trails is their one-of-a-kind Orange Bubble Express --- a heated, covered chair lift with seats that can warm to about 55 degrees. The bubble shield keeps the wind and snow away from the skiers as they go 3/4 of the way up the mountain in nine minutes. In the Summer, you can take two Zip Tour adventures at the Canyons. One is the Red Pine Zip Tour, that goes over the trees at 800 feet, through the Red Pine Lodge area, and the other, the Lookout Peak Zip Tour, spans 2111 feet, where you go between Lookout Peak and Red Pine Lodge. Again, NOT for the faint of heart, but it is a lot of fun.
www. canyonsresort.com

Park City Mountain Resort
This resort has the famous Alpine Coaster, which is a roller coaster, that has a looping curves, up and down, 4000 foot track. You can control the speed, but it is best to let the operator do this. www.parkcitymountain.com

High West Distillery And Saloon
This is Utah's first legal distillery, founded in 1870. It is downtown, within a few steps of the Town Lift, a tram that goes between downtown and The Park City Mountain Resort. There are interesting tours that describe the history of High West and of Utah's relationship with liquor. The tour also includes seeing the 250-gallon copper pot still, where you can taste the spirits distilled in it. It must also be said that this Distillery and Saloon has a very family-friendly environment. Chef James Dumas is currently a James Beard Award semi-finalist and his menus include buckaroo plates and mocktails for the kids. www.highwest.com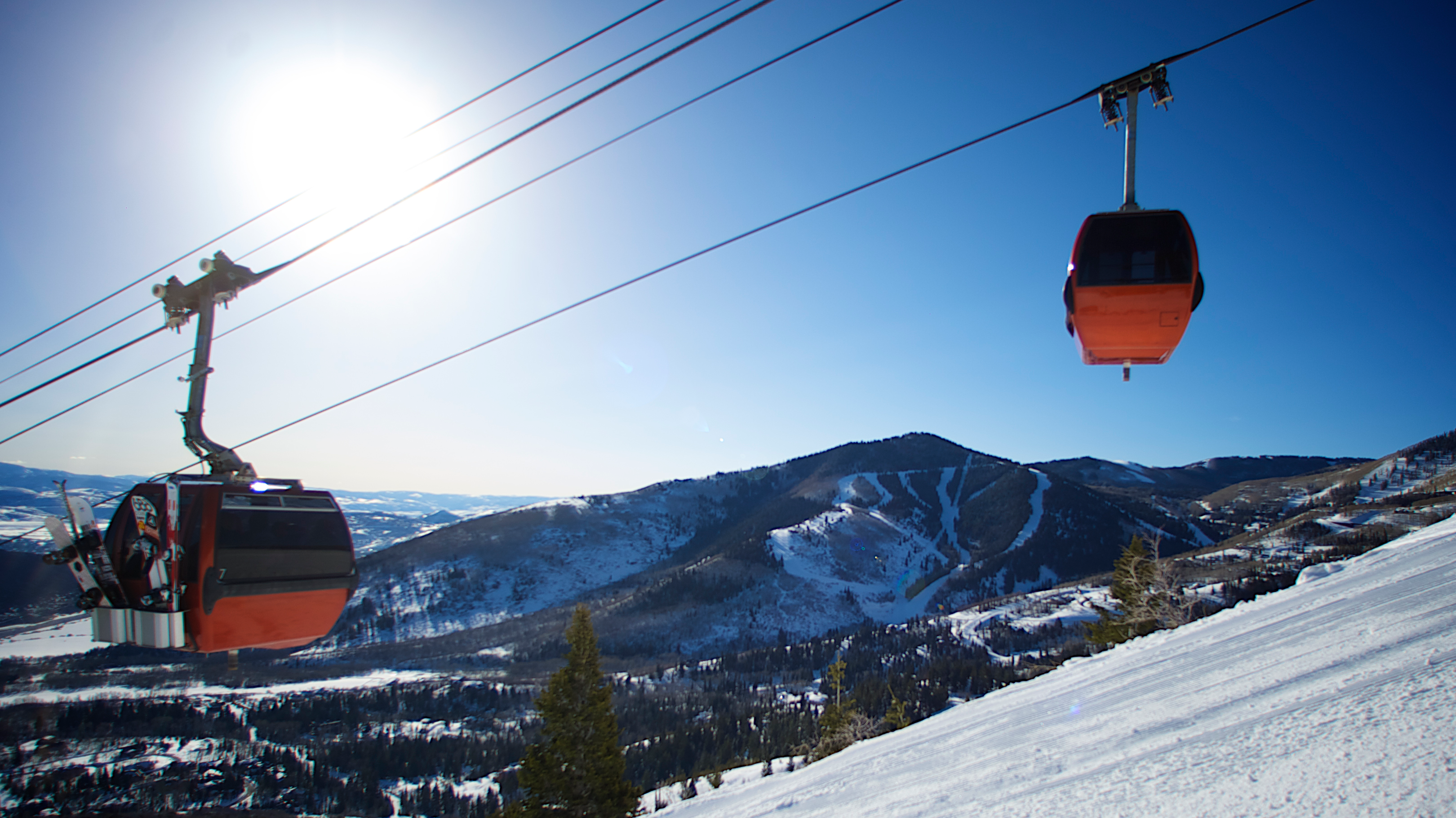 Courtesy of Canyons Resort. Photographer, Rob Bossi.
Outdoor adventures get the popular vote for Park City's best activities in every season, which means most visitors are playing on the slopes at Park City Mountain, Deer Valley or Canyons resorts – the three mountains within the town's city limits. In the winter, the mountains are primed for all levels of skiers and snowboarders, while a few hundred miles of groomed and off-piste trails meander through the area for curious cross-country skiers, snowshoers or snow bikers looking to breathe in more fresh air.


In the summer, many visitors turn to hiking or cycling (road and mountain biking have a strong and growing presence here) and fly-fishing for mid-day entertainment and often unwind with a free concert at one of the many summer music festivals at Canyons and Deer Valley resorts.

A growing arts and culture scene also beckons year-round visitors to explore Park City without breaking into a sweat. Eclectic art galleries, posh restaurants and rejuvenating spas are off-hill activities that will occupy plenty of your free time in this Utah mountain town.