Answers from Our Experts (2)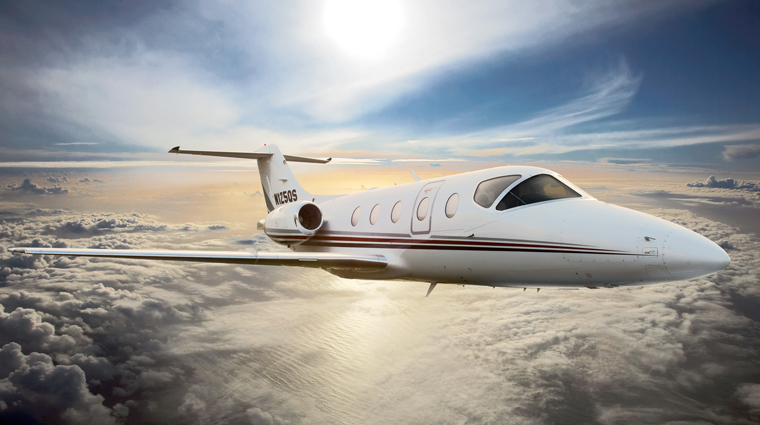 ©NetJets
NetJets allows you to become the fractional owner of an aircraft, giving you all the perks of owning your own jet — like taking off to anywhere in the world at a moment's notice — without the upfront cost and maintenance responsibilities of full ownership. Through NetJets, you can purchase an undivided interest in a specific aircraft; the size of your share is proportional to how many hours you fly in a year. The smallest share you can purchase is a 1/16 interest, or about 50 hours of annual airtime; if you spend less time in the air but still want to enjoy the many benefits of NetJets, consider the Marquis Jet Card option that allows you to purchase time in 25-hour increments, without any long-term commitment.

If you do purchase a share, regardless of the jet you choose to buy a stake in, you'll enjoy exchange privileges within a fleet of more than 650 planes around the world, which can vary based on who's traveling with you, how far you're flying and where you want to go. NetJets doesn't rely on just one manufacturer, so its fleet is composed of 13 different kinds of jets, including light, mid-size and large-cabin aircraft that can accommodate seven to 14 passengers (including your pets). Some NetJets aircraft have a flight range up to 7,700 miles, so you can stop for a business meeting in New York, play a round of golf in Bermuda and then enjoy a romantic weekend getaway to Paris.

Hate adding on hours to your travel time with check-in, security lines and pre-boarding procedures? NetJets can have a personal jet ready and waiting within as little as four to 10 hours' notice. The service is most beneficial to passengers who often fly with short notice, require departures from multiple airports, need more than one plane a day and fly during peak periods. Because NetJets chooses your pilot and crew, tends to jet maintenance and enforces top-notch safety standards, you don't have to worry about all the details.

Whether you own the smallest or largest share of flight time, or a pre-paid lease with the Marquis Jet Card, joining the NetJets family of fractional jet owners gives you access to a fleet of more than 650 aircraft around the world. NetJets' light, mid-size and large-cabin planes accommodate anywhere from seven to 14 passengers, and your private jet can be ready to whisk you away in as little as four hours after you request one. Wave goodbye to airport security lines and luggage carousels; without the usual airport holdups, NetJets gets you where you want to go in a speedy fashion.

When you purchase a share in a NetJets aircraft, you are also welcomed to a host of special offers just for owners. The NetJets Poker Invitational in Las Vegas is one of the highlights of NetJets' Unforgettable Events calendar. The annual tournament gives you the opportunity to bluff and bet with other NetJets owners — and don't worry about the buy-in. NetJets has you covered. Find yourself in the top 10 and you'll receive a handsome reward. You'll also get to socialize with fellow owners and with host Warren Buffet, and guests are treated to special performances; big names from Jerry Seinfeld to Jersey Boys have entertained during the tournament in the past.

If you love golf, you won't want to miss the NetJets Hospitality House at The Masters in Augusta. It's the perfect place to relax and get away from the crowds for breakfast, lunch or cocktails, served every day of the tournament. NetJets also hosts a dinner party; last year, special guests included PGA Tour players Rory McIlroy, Graeme McDowell, Ian Poulter and Ross Fisher.

As a NetJets owner, you'll also be invited to a Super Bowl barbecue hosted by sportscaster Chris Berman; receive VIP tickets to Art Basel Miami Beach; and enjoy intimate shows from stars like Bono and Katy Perry. Simply put, the luxuries and perks of NetJets are sky-high.