What refreshments will be served on a flight with NetJets?
Answers from Our Experts (2)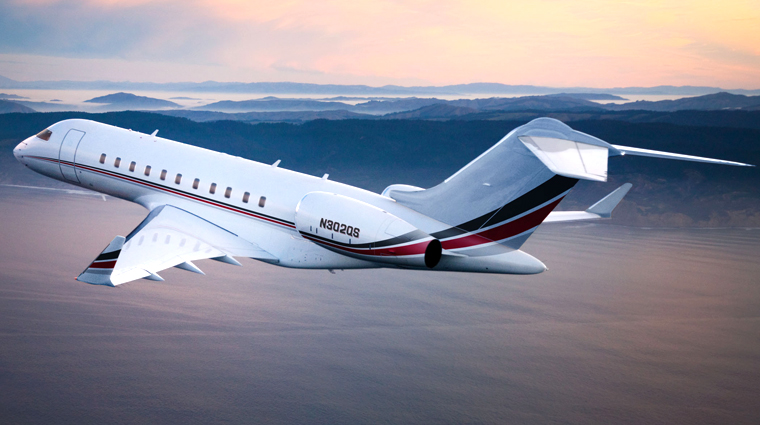 ©NetJets
When you fly with NetJets, don't expect the typical peanuts and sodas. Refreshments served on your NetJets private jet are top-notch, with seasonally changing wines, more than 20 varieties of snacks and artisanal dishes worthy of a Five-Star restaurant. NetJets' culinary team sources the highest-quality and freshest ingredients from caterers across the country. The in-flight menu features new takes on classic crab, smoked salmon, chicken and beef dishes; an artisanal cheese tray with accouterments like grapes and nuts; a mezze plate filled with goodies like olives and hummus; and a seafood tray loaded with shrimp and three dipping sauces.

Just want a little snack to tide you over until you land? Not a problem. NetJets caters to snackers with gourmet Dean & Deluca treats like hickory-smoked almonds, jelly beans, a cranberry-nut mix and blueberry-pomegranate crunch mix. There are also granola bars from Mareblu Naturals and Clif as well as chocolate chip cookies from New England Naturals. And don't worry: NetJets keeps all-time favorites like Pringles, Oreos and Tootsie Rolls on the snack list too.

What would a private jet ride be without a little bubbly? NetJets wines are provided by Zachys — they change every season — with a variety of reds, whites and champagne from classic labels like Moët & Chandon. So go ahead: Sit back and relax while you fly. You'll arrive at your destination so quickly, you may not even finish that snack.
Whether you're hungry for a snack or a three-course meal, the refreshments available on a flight with NetJets will satisfy your appetite. As with all aspects of customer service from this private jet company, food service is taken very seriously on each flight. NetJets owners and their guests are offered a variety of options to suit their taste buds, any time of day.

For breakfast, that could mean a bagel tray (add smoked salmon, if you'd like), breakfast pastries, or a yogurt and berry parfait. The menu expands to include scrambled eggs, pancakes, steel-cut oatmeal and other hot breakfast favorites on large-cabin flights.

No need to worry about grabbing a takeout meal on your way to a midday flight, either (though NetJets is more than happy to accommodate owner requests for food from local restaurants whenever possible). An antipasto plate brimming with prosciutto, salami, fresh mozzarella caprese stack, marinated olives and a hardboiled egg, among other tasty vittles, tides over a rumbling tummy. Other appetizer options include trays filled with artisanal cheese, chilled sliced filet mignon and vegetables, chicken tenders, or fruit. Salads and sandwiches are offered as well.

Dinner service is especially impressive, as the menu easily adapts to the occasion. For example, a romantic dinner for two while you're en route to Florence can include a pasta dinner with your choice of marinara, pesto, alfredo, or arrabiata sauce. If you're courting business company, discuss your latest proposal over grilled filet mignon, chicken breast or salmon. Don't forget the brownie tray for dessert.