Where is the best Philadelphia shopping?
Answers from Our Experts (2)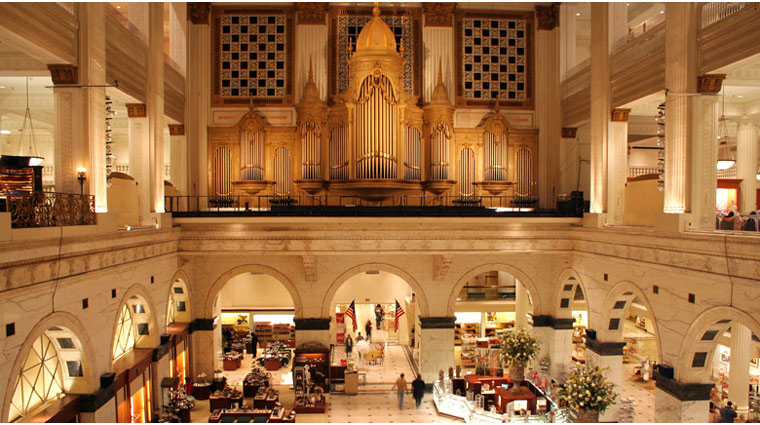 ©iStock/travelif
To scope out the best spots for Philadelphia shopping, start along the Walnut and Chestnut blocks surrounding Rittenhouse Square. There, you'll find Philly's most fashionable section of town, with shops like Cole Haan, Club Monaco, Kenneth Cole and Talbots. For something more funky and vintage, the South Street district is an overload of colors and textures for the senses. While the young and hip will enjoy the search for thrift-store finds and people-watching of the pierced and tattooed variety, the rest can rifle through dusty rare books or cruise the art galleries. If you have a penchant for baubles, Jeweler's Row — located between Seventh and Eighth streets from Chestnut to Walnut — is the largest diamond district in the country outside of New York City. More than 300 sparkly shops, including wholesalers and diamond cutters, can be found here. Serious shoppers — and those with some major stamina — will love taking a trip west of the city to the King of Prussia Mall, which is the largest shopping destination on the East Coast. Amid the countless shops, you'll find name brands such as Louis Vuitton and Ralph Lauren, as well as staples such as Neiman Marcus and Bloomingdale's. If you want to continue your shopping spree after the king of all East Coast malls, head about 18 miles north to the Philadelphia Premium Outlets, which will indulge your inner bargain hunter with deals galore.
Philadelphia is home to a bevy of fun -- and often tax-free! -- shopping options. Where to head often depends on your personal style. Visitors looking for high-end designer names should hit Rittenhouse Row, a stretch of Walnut Street just off tony Rittenhouse Square. Vintage hunters will find a mix of resurected treasures and new items created with those same elements in mind in the Northern Liberties neighborhood. More funky style seekers will have hours of fun perusing the colorful shops of South Street. If it's rounded out basics you seek, Center City go-tos like The Shops at Liberty Place, Macy's Center City, and The Gallery at Market East will get you covered from head to toe. True shopaholics often head west to retail mecca King of Prussia Mall, one of the largest in the country and home to names like Nordstrom, Lilly Pulitzer, Louis Vuitton, Hermes, Tory Burch, and more.