What are the desserts like at Kai Restaurant?
Answers from Our Experts (1)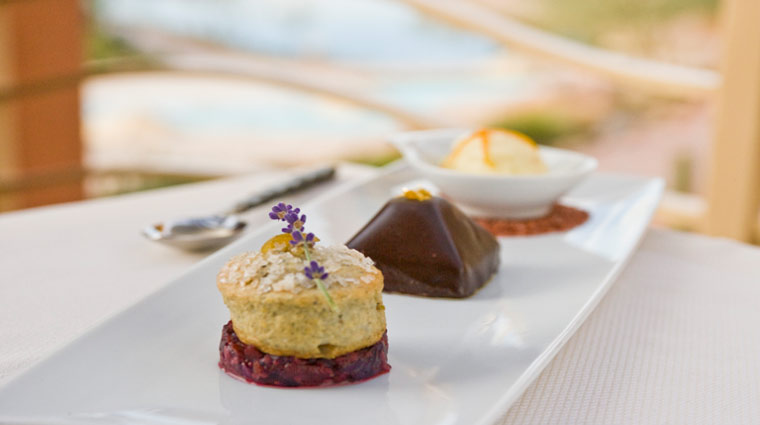 Kai Restaurant
Distinctive in their Southwestern inspiration, Kai Restaurant's desserts highlight the best notes of the cuisine at the Forbes Travel Guide Five-Star eatery. Traditional dishes such as chocolate soufflé and cheesecake are unexpected when crafted from heritage Native American ingredients including maize, chipotle and seeds. A mix of sweet and savory play in every dish in the restaurant's uniquely titled "afterlife" menu (following the "journey" entrees, of course). Kai Restaurant's pastry chef provides a whimsical take on Native American ingredients, offering the fun "reservation retro" dish — four treats including the Gila River citrus "twinkie" and sassafras root beer float.