What are the best attractions in Portland?
Answers from Our Experts (1)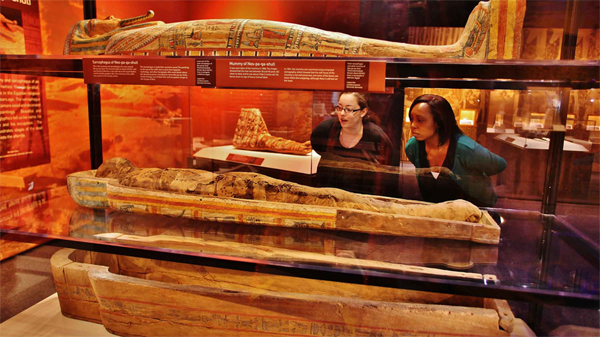 OMSI, Darryl Moran
Portland boasts a plethora of things to do all year long, indoors and out! It's what makes the city one of the best places in America to live, and keeps tourists returning again and again. On your next visit, make sure to tick off the following:

The Oregon Museum of Science and Industry (OMSI) has a little something for every visitor. From fantastic, educational exhibitions to hands-on experiments, kids and adults alike should be prepared to spend a better part of a day at OMSI. And, open now is the fascinating Mummies of the World exhibition. Ancient mummies and important artifacts from Asia, Oceania, South America, Europe, as well as ancient Egypt, dating as far back as 6,500 years will be on display in this one-of-a-kind exhibition.

Set aside an hour to explore the five distinct Japanese gardens immaculately maintained at the world class Portland Japanese Garden. You'll love the views of the city, and the simple calmness the gardens inspire. Right below the Japanese Garden is the world renowned International Rose Test Garden. Stroll through the hundreds of bushes and make sure to stop and smell the roses… this is the "City of Roses," after all.

The South Park blocks near Portland State University are the place to be on Saturdays. The Portland Farmers Market is considered one of the best in the world, and for good reason… Beautiful bouquets, delightful fruits and veggies and some of the best pesto spreads around!

You can't visit Portland and miss out on Pioneer Courthouse Square. On any given day the Square may be featuring a concert, craft beer tasting, or an appearance from our hometown favorites, the Portland Trailblazers NBA team.

Pittock Mansion is a century-old French Renaissance-style "château" nestled in Portland's West Hills, 1,000 feet above the downtown skyline. Originally built as a private residence, it now is open to the public. Its 23 perfectly and lavishly decorated rooms could capture your attention for hours, but don't miss walking outside and savoring the absolutely stunning panoramic views of the city and Mt. Hood in the background.