What is the interior design of The Spa at Fearrington?
Answers from Our Experts (1)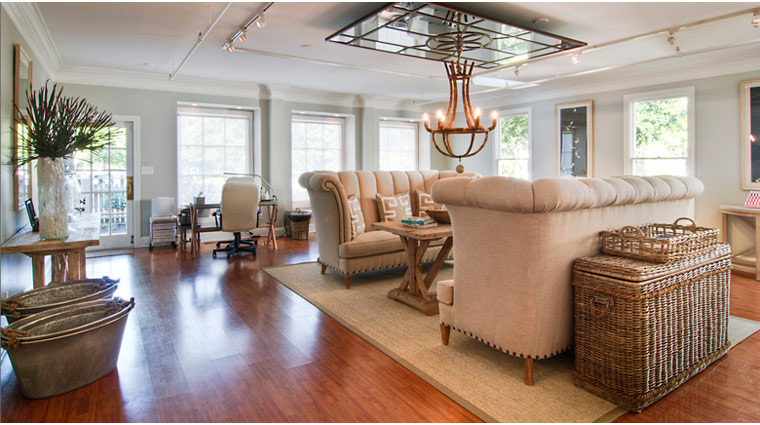 ©FitchCreations
The Spa at Fearrington draws on a Swedish farmhouse design style that emphasizes natural simplicity and elegance. Think muted gray walls with white moldings, bleached-wood floors and natural light flooding in through unadorned windows. In keeping with the Forbes Travel Guide Four-Star spa's philosophy of the healing power of nature, you can see natural elements reflected in the furnishings and accessories such as rattan baskets, distressed wood tables, galvanized metal buckets and ornamental grasses.

In the center of the relaxation room, two high-backed loveseats face each other, while a massive wooden chandelier hangs overhead from a patch of mirror that reflects light onto the floors and walls. Simple hand-woven textured linen and cotton fabrics, all in shades of gray and muted brown, cover the armchairs and loveseats scattered throughout. Even the treatment rooms offer a more expansive feel as they're large, sunlit rooms with pale, uncluttered walls, floors and furnishings.