What is Rome's dining scene like?
Answers from Our Experts (2)
In Rome, life revolves around the table, whether at home or out at a restaurant which means the overall atmosphere of the dining scene in Rome is lively and friendly. Restaurants are filled with groups of friends and families dining together. Children, even as young as newborns, are happily welcome in any restaurant and it is not unusual to see small children at dinner late into the evening. To be part of the action, remember to get to the restaurant late: most people do not usually go to dinner until after 8pm and will stay for two or three hours.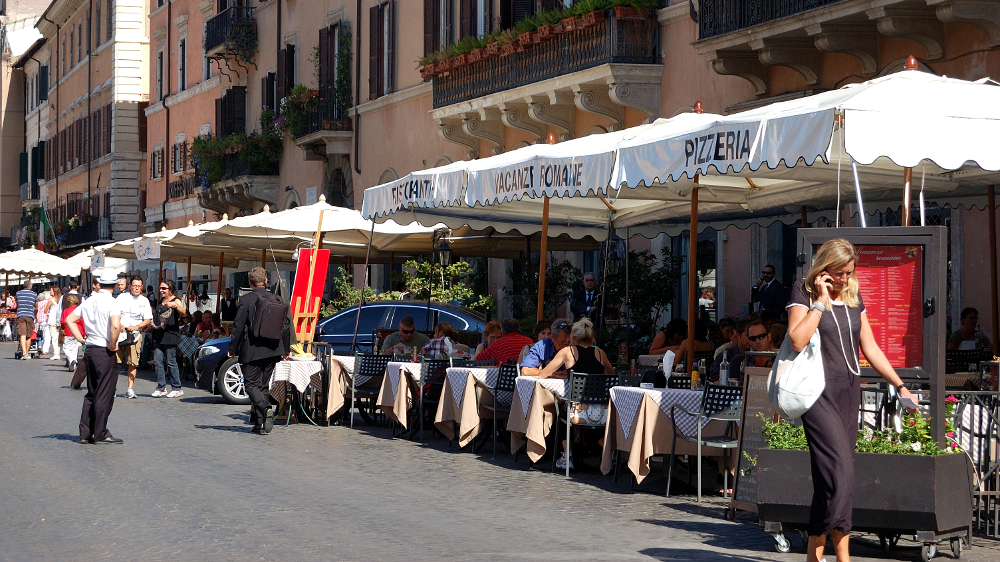 Photo by Angela Corrias
It doesn't matter how hard the recession might hit, Romans never turn down an evening out. Packed on the weekend, but lively also on week days, restaurants all over the city welcome guests every night.

Dining in Rome can assume the traits of a ritual. It never starts before 8pm, unless you consider an aperitivo first, and always lasts at least until 10pm. Dinner is possibly the single best way to catch up with friends and family, meet new people, develop professional networking and discover new eateries.

It doesn't matter if it's cold, rainy or even snowing, dining out it's something essential. With the nearing of the good season, however, it's all the more pleasant as restaurants put their tables outdoor and you can dine surrounded by the architecture you admired during the day.

In neighborhoods like Trastevere this is particularly enjoyable as every evening its streets and narrow alleys are a feast of people, tourists and locals alike, walking and relaxing after a day sightseeing or at work, or simply celebrating their weekend.