What's happening this weekend in Rome?
Answers from Our Experts (2)
This weekend in Rome will be really exciting as several big events will take place; at the Olympic Stadium - where usually the Soccer games of AS Roma and Lazio are being played - the Italian Rugby Team will play the third round of the Six Nations Cup against Wales on Saturday afternoon. This sport is becoming always more popular and it's not unusual to expect 40.000 supporters ore more.
A completely different event will take place on Sunday but will always call the presence of several thousands of persons - Pope Benedict XVI will give his last Sunday Blessing before he will retire on February 28th. As usual he will hold his 'Angelus' from the window of his office above S.Peter's square at noon on Sunday while a crowd of people will attend him filling up the square; there is a lot of general attention about the Pope and his decision to retire - what in fact did not happen since the year 1294; and the expectation for the new Pope to be elected during the 'Conclave' is before Easter.
And last but not least this weekend Italy is going to elect its new government - Monday evening we should know who will be the winner.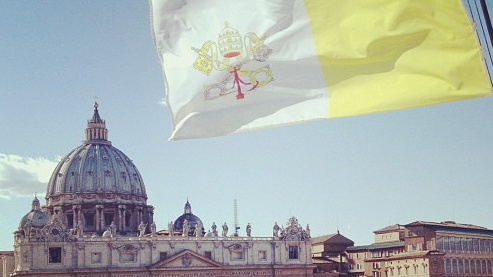 Photo by Darius Arya
This weekend, Rome celebrates the feast of St. Peter and Paul, Rome's patron saints. Romans tend to head to the beach and some shops will be closed on June 29, the feast day, but the city itself hosts masses and fireworks.

Officially, the celebration begins on the evening of June 28, when the famous statue of St. Peter in St. Peter's Basilica is dressed in papal attire, a mass is held in the Sistine Chapel and Michelangelo's famous cupola is lit. On the 29th, the Pope presides over mass at St. Peter's Basilica, and evening firework displays decorate the skies above Castel Sant'Angelo and the Basilica of St. Paul outside the wall. Most people will head to Ponte Marconi to catch St. Paul's fireworks, or else walk around via Ostiense for the all-night festival.