What are the best indoor activities in San Francisco?
Answers from Our Experts (3)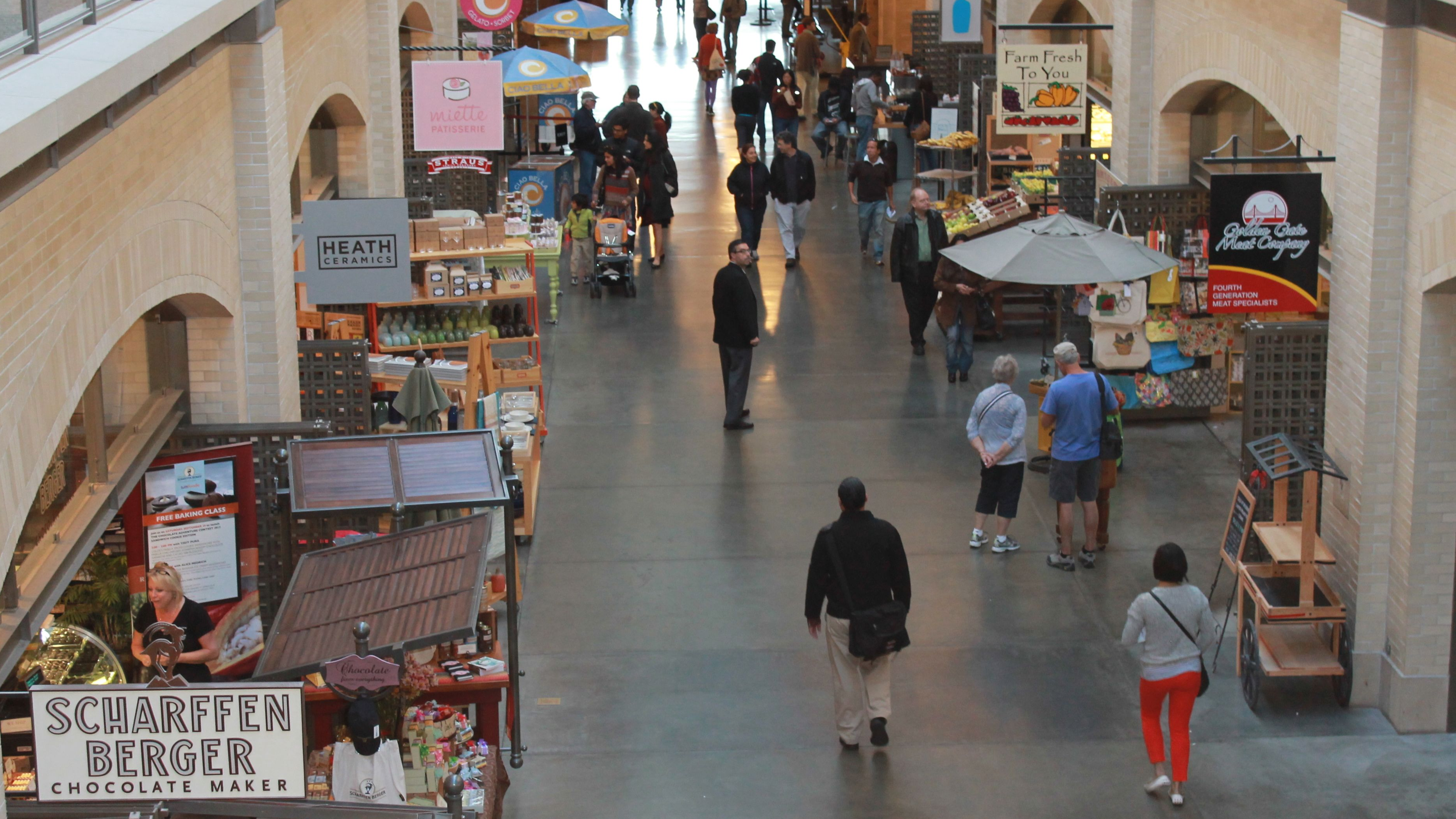 Maria C. Hunt
Since the weather in San Francisco can be chilly and rainy unexpectedly, it's a good idea to have some interesting indoor spots where you can take shelter. Here are six of the best indoor activities in San Francisco:

1. DeYoung Museum. Even if it weren't for the stunning setting in Golden Gate Park or the amazing observation tower, this would be one of the best museums in the city. The DeYoung seems to snag the exhibits everyone is talking about from Balenciaga to Rembrandt's etchings to Rudolf Nureyev's effects. The gourmet café and free Wi-Fi make it a great place to hang out.

2. Ferry Building. This is the premiere artisanal food market in the region lined with shops selling gourmet chocolate, cheese, coffee, pastries, wine and pork products, as well as restaurants like Mijita and The Slanted Door. Pick up something to read at Book Passage and wait for the weather to brighten.

3. California Academy of the Sciences. Kids will be enthralled by the exploration of the natural world at this Golden Gate Park museum. If they want to hold a snake, draw rainforest gorillas, feed some penguins or talk to a rea scientist about the new species they discovered, it can all happen here. This research facility also host popular family — and adult — sleepovers.

4. Live performances. San Francisco is a hub for culture of all kinds, whether you're into theater, dance or live music of all sorts ranging from classical to alternative rock. If it fits into your schedule, why not take in an opera, see the San Francisco Symphony led by Michael Tilson Thomas, catch a concert at the Bill Graham Auditorium or laugh at Beach Blanket Babylon.

5. Shopping. Sure you can do this at home, but few cities have the breadth and depth of shopping options that San Francisco's Union Square corridor offers. In a compact area, you'll find department stores such as Macy's, Neiman Marcus and Saks Fifth Avenue, Barney's New York, Nordstrom's and Blomingdale's plus the San Francisco institution Gump's, which is known for distinctive jewelry and high-end housewares.

6. Taking a culinary tour. All sorts of foods and beverages are made in the San Francisco region, and seeing how it's done makes them taste a little bit better. St. George Distilling in Alameda and San Francisco's 209 Gin both offer tours, as does Anchor Brewery over in the Mission. If you're not interested in booze, learn about the bean-to-bar chocolate making process at TCHO Chocolate on the Embarcadero.

Contrary to popular belief, it's not always sunny in California and sometimes you need to duck inside.

San Francisco's Museum of Modern Art, SFMOMA, is great rain or shine. Located just a short walk from downtown in an eye-catching building, the museum houses over 27,000 modern and contemporary works of art. Don't forget to have a coffee in the rooftop sculpture garden.

I can't help but think of the Van Halen lyrics, "..go ahead jump. Jump!" when I'm at the House of Air, an indoor trampoline park located in a former airplane hangar on Crissy Field. Kids and adults alike flip and soar with ease.

For a little outdoors while indoors, stroll through the historic Conservatory of Flowers, a 100+ year-old Victorian greenhouse and botanical garden in Golden Gate Park that's home to myriad rare plants and exotic blooms, including approximately 25,000 species of orchids.

After a long day of hoofing it up and down those San Francisco hills, Kabuki Springs and Spa is just what you'll need. Indulge in a massage or partake in the great tradition of Japanese-style communal baths at this oasis in the heart of San Francisco's Japantown.

Many tourists arrive in San Francisco and are surprised to find that the weather is cold, windy, and foggy. If you end up in the city on a blustery afternoon, head indoors and enjoy one of the following activities.

The Ferry Building is the perfect spot to have a leisurely meal. Walk around the stalls and check out all the merchants have to offer, from artisanal cheese at Cowgirl Creamery to hand made ceramics at Heath. Pull up a chair at Boulette's Larder and order lunch made in a truly California style with seasonal and local produce. After, grab a seat at the Ferry Plaza Wine Merchant where you can sample and purchase a variety of excellent California wine.

Golden Gate Park might seem like an unlikely place to go to on a cold day, but there is a trio of interesting indoor sights. The first is the De Young Museum. Currently there are a variety of exhibits to check out such as Objects of Belief from the Vatican and a selection of map prints from the Anderson Collection. If art isn't really your thing, go to the California Academy of Sciences. Located across the park from the De Young, this museum is filled with fascinating kid-friendly exhibits on animals, habitats, and earthquakes. There's even an albino alligator named Claude! The last spot on your tour of Golden Gate Park is the Conservatory of Flowers. With it's fragrant blooms and lush tropical plants, this indoor greenhouse will transport you to another place.