What are the best ways to see San Francisco's Golden Gate Bridge?
Answers from Our Experts (2)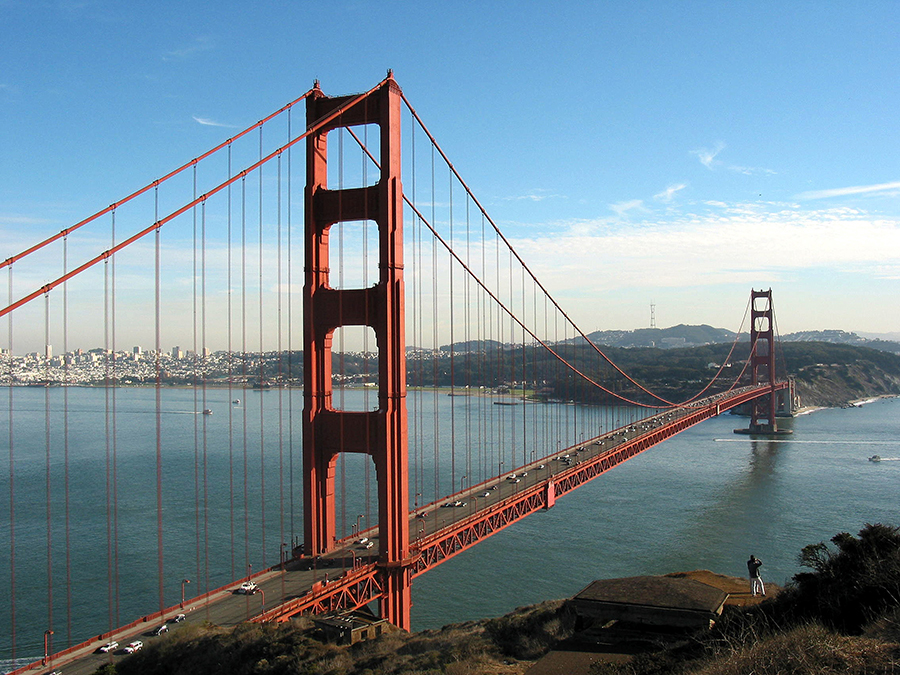 Photo Courtesy of Starwood Hotels and Resorts Worldwide
No trip to San Francisco is complete without seeing the Golden Gate Bridge. The city's most recognizable monument is visible from many places, but the best spot for taking in its majestic beauty is Crissy Field. Located underneath and to the right of the bridge, Crissy Field has a lovely walking path that stretches from the Embarcadero to the bottom of the bridge. With a small beach that's crowded on sunny days, the path leads visitors beside the Bay and is an ideal spot for snapping photos of the Golden Gate.

If you have time and the transportation, another great way to check out the Golden Gate Bridge is to cross it by car. You'll get an up close and personal look of the red towers and long cables. When you've crossed the bridge, take the exit toward the Marin Headlands. The drive is steep and windy, but once you get to the top, you'll be rewarded with a stunning view of the Golden Gate Bridge and the entire city in the background. Hopefully, there will be no fog obstructing your view!
For photo worthy and unobstructed views of the bridge,there's really no better place than
Crissy Field
. From here you can walk along the water toward the Golden Gate with sweeping views of the entire span. I suppose you might not see the bridge if you 're on the bridge, but it does make for some epic pictures. You can walk across the Golden Gate, or if you're feeling really adventurous, rent a bike at several agencies like
Blazing Saddles
. You'll be armed with a map of the national park bike path that will guide you from Fisherman's Wharf over the bridge to Sausalito. A long but worthy ride.