What are the best Art Deco buildings in Shanghai?
Answers from Our Experts (1)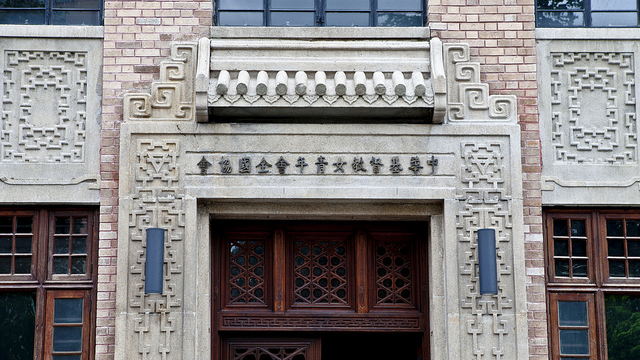 (c) Molly Mazilu
Shanghai has one of Asia's richest collection of Art Deco buildings (the other is Mumbai). Art Deco's symmetry and angles play well with the Chinese concept of feng shui, but it's thanks to a huge foreign influx of both people and money that so many buildings went up in the 1930s and 40s. I love cycling around the city and taking in all the Art Deco, so these are my recommendations for the best Art Deco buildings in Shanghai.

The Fairmont Peace Hotel
Rich in historical and architectural cred, the then Sassoon House/Cathay Hotel was commissioned by Sir Victor Sassoon and built in 1929 by British firm Palmer & Turner. It's Egyptian-inspired Art Deco, which you can see in its pyramidal roof; the roof was originally copper-faced but has changed to green over time.

1933
Though this building's name is simply the year it was built, its design is far from simple. The former abattoir was in what was then the British concession and was comissioned by the British government as part of an ongoing sanitation effort in what is present day Hongkou district. The building is open to the public and is home to a small number of retail spaces.

The Bible Building
Just behind the Peninsula Shanghai is this 1930 building, formerly the Christian Literature Society Building. It was designed by Hungarian architect László Hudec who left his mark on Shanghai in the form of several buildings. It's a gorgeous structure that fits in nicely on a very colorful, local block. It's directly across from the Rockbund Museum of Art.

The Gascone
This apartment building in the former French Concession is popular with lucky expats and wealthy locals. It was built in 1935 by French firm Leonard, Veysseyre, and Kruze, and is late Art Deco by U.S. standards, as it was finished in 1935. As such, it looks quite modern compared to the buildings near the Bund. It's rooms are very well appointed and spacious and its certainly the most unique building on the block.