What are the best festivals in Shanghai?
Answers from Our Experts (1)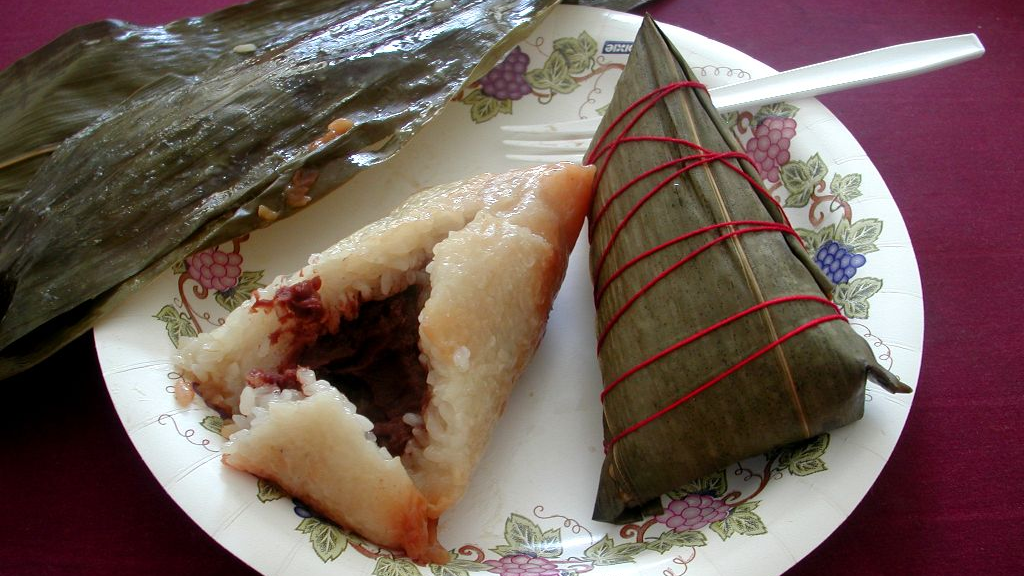 Sticky rice triangles (zongzi) for Dragon Boat Festival
Shanghai has two different types of festivals—Chinese festivals celebrated countrywide and outdoor festivals like those in the West.

What are called holidays in the US are in China referred to as festivals. Chinese festivals are a raucous affair, and many are celebrated with fireworks. To the uninitiated ear, these pops can sound like terrifying gunshots, but you're perfectly safe.

China's biggest festival is Lunar New Year, which falls in late January or early February, depending on the lunar calendar. This is celebrated with daily (and sometimes hourly) fireworks, enormous banquets, and huge department store sales. If you're in Shanghai over Chinese New Year, you'll find the streets almost entirely devoid of people, as everyone has either gone back to their hometown or is holed up at home with their families.

Then there's Dragon Boat Festival, where it's tradition to eat zongzi, or sticky rice triangles wrapped in banana leaf, Mooncake Festival, where it's tradition to eat mooncakes—red been or lotus root pastry—and a slew of other festivals that don't have a food component (although you can be people are eating).

The Western festivals that will be of interest to Shanghai visitors take place mostly during warmer weather. Among the largest is the twice-yearly Design, Art, and Fashion Fair, aka DAFF. The two-day festival takes place at the Cool Docks, a waterfront area near Shanghai's Hotel Indigo. A family-friendly affair by day, it becomes a pumping party once the sun sets.

There's also the annual Shanghai Beer Festival, which has grown by leaps and bounds as the number of craft brewers in Shanghai has doubled. The week-long festival is made up of brewmaster dinners, brewery tours, and tastings, and culminates in a weekend-long outdoor beer festival with foot stalls and a pig roast.