What are the best museums in Shanghai?
Answers from Our Experts (1)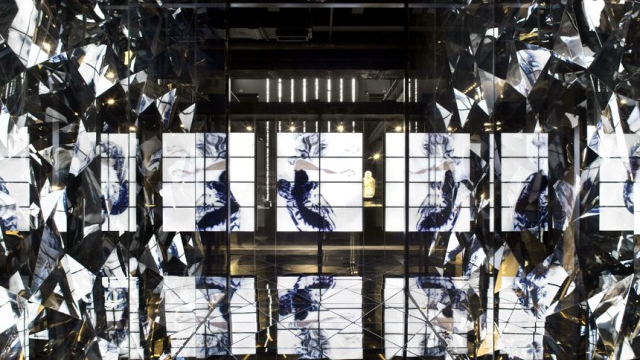 Shanghai Museum of Glass
Shanghai is known for its happening nightlife and endless supply of shopping malls, but it's also home to more than 100 museums. You'll find museums dedicated to everything from the educational (Shanghai Science & Technology Museum) to the downright peculiar (the Public Security Museum comes to mind). These are my picks for the best of the bunch:

Shanghai Science & Technology Museum. This is a fan-favorite among local families. The Pudong museum makes learning fun with interactive exhibits, including an indoor rainforest and archery-playing robot. It has its own subway stop so is easy to access but that also means it's enormously crowded. Admission makes New York museums look inexpensive.

Shanghai Museum. This odd circular structure in the middle of People's Square is a sanctuary of Chinese culture and history. In fact, the building's exterior is supposed to resemble a bronze tripod vessel, the kind of artifact you'll find inside. Aside from ancient bronzes, it houses classical paintings, jade sculptures and masterful works of calligraphy. Venture upstairs and you will get a vivid glimpse into the history of China's more than 50 ethnic minorities.

Shanghai Museum of Glass. Arriving to the city's artscape in 2011, this black-lacquered glass palace glitters with ancient and innovative pieces. There's also a demonstration room where you can watch an artist blow glass and classrooms where you can give it a go yourself. Paying homage to its former life as a glass factory, the museum adorns its dark façade with industry terms in 10 languages, which are backlit by LEDs to stunning effect.

Shanghai Propaganda Poster Art Centre. Tucked away in the basement of an apartment complex is a museum unlike any other. Dubbed the "Propaganda Museum," this space contains more than 5,000 posters from Chairman Mao's tenure. Learn the history of propaganda in China as you make your way through some of the most iconic images of the Cultural Revolution and idealized conceptions of daily life. Afterward, pick up re-creations of some of the most famous posters in the museum's gift shop.

Power Station of Art. All the way over at the former world expo site, this airy contemporary art museum, inside a former power station, stepped onto the scene with some serious street cred: Its first three exhibitions were the annual Shanghai Biennale (moved over from its one-time home at Shanghai Art Museum), "Electric Fields," an exhibition on loan from Paris's Centre Pompidou, and an Andy Warhol retrospective.

China Art Palace. Also opened on the former expo site, inside the one-time China pavilion, is this whopping 64,000 square meter museum. Most of the pieces that were in the Shanghai Art Museum are now here. Art is spread out over five floors; there are many duds but just as many superb pieces. One floor is all works from Shanghai Film Animation Studio, including shorts, feature-length films, and a small collection of film posters; this floor is particularly good for kids. The touring exhibitions are the best; exhibitions from Amsterdam's Rijksmuseum and London's British Museum have both come through.

Shanghai Film Museum. Off a busy road in southern Shanghai, Shanghai Film Museum, which opened in July 2013, is in a somewhat odd location. While you definitely won't be strolling down here, it's well worth the ride. Shanghai was the center of China's once-burgeoning film industry, and this tri-level museum pays homage. The first floor won't be that interesting unless you have a solid background in Chinese film, but the other levels have interactive exhibitions and expansive prop displays. Though the museum isn't really aimed at kids, there is a small room dedicated to animation, and there kids will find three small interactive exhibits.