What is the weather like right now in Shanghai?
Answers from Our Experts (1)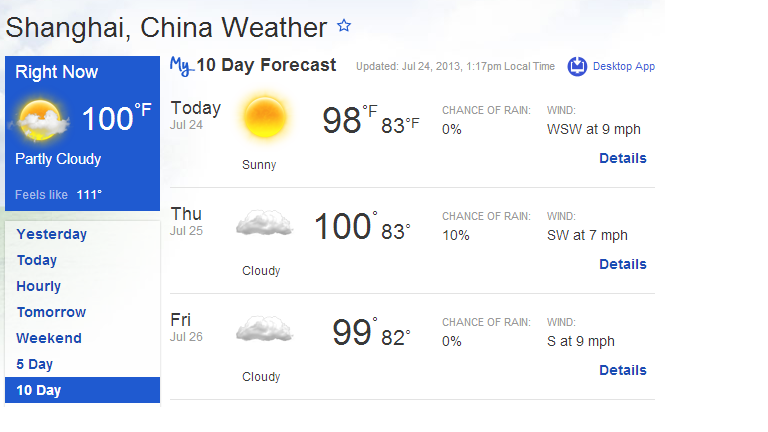 Shanghai summers are hot and humid. Though earlier this year Shanghai suffered from terrible pollution, the past weeks have been gorgeous, albeit very hot. Every day has seen blue skies and sun, often with a nice breeze. Daytime temperatures can climb to over 100°F, and with the sun beating down, it can feel even hotter.

If you're traveling around Shanghai on these hot, humid days, it's essential to stay hydrated. Small and large bottles of water can be purchased for pennies at any convenience store. Hats, if you haven't brought one, can be picked up from carts parked all around the city. Sunscreen can be hard to find in Shanghai and, when available, it's very expensive and available only in low SPF. I strongly recommend bringing it from home.