Where is the best nightlife in Sydney?
Answers from Our Experts (3)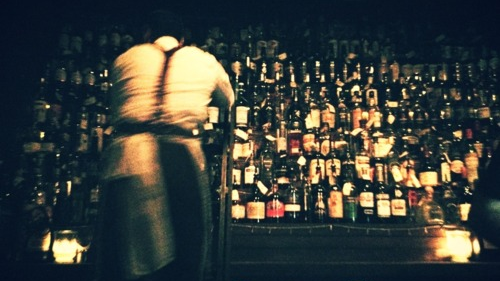 The Baxter Inn
Sydney has a buzzing nightlife where its inhabitants take full advantage of the evening. While some dress to the nines to go dance the night away, others head to their favorite local bar for a subdued evening over masterfully mixed drinks. The top areas where you can burn the midnight oil in Sydney are Kings Cross, Surry Hills and Darlinghurst, and the CBD.

Sydney's Red Light District, Kings Cross, is home to an eclectic group of people. If you're looking to dance until dawn, head to this area to hop from bar to bar along Burton Street and Bayswater Road. If you're looking for a calmer pace, enjoy a few deliciously unique cocktails in Surry Hills and Darlinghurst. These trendy neighborhoods host a slew of small bars offering not only extensive drink menus developed by Sydney's best mixologists, but also meticulously curated interior designs creating a fantastic ambiance for a night out with friends. Another area that is beginning to see several small trendy bars moving in is the CBD. Typically considered an area of worker bees and tourist groups, the business district has seen a rise in bars like Grandma's, Grasshopper and The Baxter Inn moving into the area and bring out the night owls with their tasty bar food menus and even more delectable cocktails and brews.
Hugos Lounge: This posh cocktail bar and nightclub is located in the heart of Sydney's nightlife district, but up here, you won't be bothered with the rowdy crowd on the main street. With guest DJs from around the world, there's a pretty good reason why this club has won the 'Nightclub of the Year' tag, five years in a row.

Goodgod Front Bar: A small club that looks like it has emerged from the 1960s and appeared on a busy street of Sydney. Women are clad in A-line skirts and men carry combs in their pockets; all in all, it gives you a reason to escape from all the Jay Zs and Kanye Wests of the world. Goodgod would show you a classic, swing musical night.

The Ivy: A club that might seem a little pretentious at first, somehow manages to draw in the most well-dressed professionals on a Friday night. This sophisticated club has something for everyone: relaxed lounges, a pumping dance floor, an open pool, a dedicated RnB space and plenty of intimate corners. Just be vary of the unisex toilet situation.

Marquee: Straight from Vegas, the Sydney branch of this famous club draws in some of the best DJs and artists from the industry, Snoop Dogg, Will.I.am, Lil Jon and Steve Aoki, to name a few. If you haven't been to the Vegas one, compensate for it with its Down Under soul sister. You're guaranteed to break a sweat.

There are also tons of Karaoke bars in the south end of George Street, which could lead to some pretty great (bad) singing and dancing nights. And check out Oxford Street in Surry Hills for an array of gay and lesbian clubs.
Virtually every neighborhood in Sydney has a vibrant late-night scene that reflects the neighborhood's personality. Forbes Travel Guide editors say The Rocks offers older pubs that attract a more laidback clientele, including the city's first pub, Fortune of War. Darling Harbour and Cockle Bay have both upscale and casual bars known for their waterfront views and relaxed atmosphere. Gay and lesbian visitors should check out the clubs in Paddington, near Oxford Street, while Darlinghurst also offers trendy clubs with DJs playing well past midnight. Many Sydney bars include gambling facilities, from poker machines to sports books, and popular strips like Oxford Street, William Street and George Street have a variety of venues for bar-hopping throughout the night.