What is the waiting area like at Spa du Sureau?
Answers from Our Experts (2)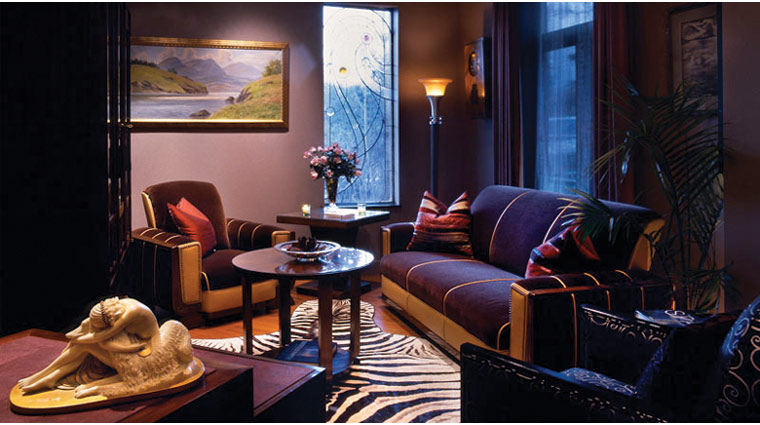 ©ChateuDuSureau
The luxe waiting area at Spa du Sureau fuses Art Deco style and the relaxing, spare aesthetic of a traditional spa. All the furnishings and accents are period-accurate Art Deco, down to the stylized lotuses on the light plates. But instead of crowding the space with antiques, there's only a simple welcome desk, a marble side table and a low couch where guests receive a welcoming footbath.

While you fill out your spa visitor information, you can enjoy a spoonful of wild elderberry honey meant to cleanse your palate and begin the relaxation process at the Forbes Travel Guide Four-Star spa. Then, before you enter to receive your treatment, your therapist will give you a footbath with fresh rose petals, massaging and scrubbing your feet and calves until you're completely relaxed.
Guests enter Spa du Sureau through grand 200-year-old French doors that lead into a unique reception and waiting area with an elegant Old World feel. While you sit in a comfortable sofa and sip our signature elderberry tea, you can enjoy the view of our park and the surrounding Sierra Nevada mountains through a beautiful stained-glass window. The paintings and Art Deco furnishings have been chosen with love and dedication by our proprietress.