Should visitors rent a car in Vancouver?
Answers from Our Experts (2)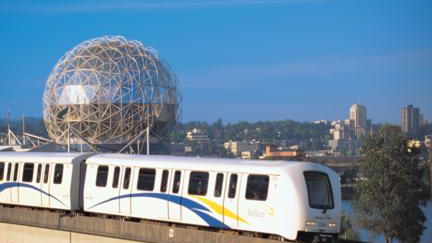 Tourism Vancouver
Vancouver's downtown core is dense and pedestrian friendly, making a car quite unnecessary. Busy areas - Robson Street, Yaletown, Gastown, English Bay - are within walking distance or just a short cab ride away. At different points during the year, major streets like Granville and Robson are pedestrian-only.

The downtown core is also well covered by Vancouver's train system, the Canada Line and Skytrain intersect at Granville and Robson (a key hub) and Waterfront (right by Canada Place), meaning a quick and inexpensive train ride can make the trip between Yaletown to Gastown in less than 10 minutes.

Like most urban centres, parking is a rarity downtown - all streets are metered and many roads have bike lanes and/or rush hour restrictions, making finding a spot impossible. Many of the upscale hotels also offer complimentary downtown drop-off from their fleet of vehicles, so if it's a rainy day that's always a comfortable option.

And there's also scenic options for transportation, like the Aqua Bus, which hits all the major False Creek destinations (including Granville Island, Yaletown and Olympic Village). Who needs a car when you have a boat?
Most visitors to Vancouver will find that they can easily explore the city without renting a car. On the downtown peninsula, most sights are within a short walk or cab ride, and the city has a good public transit system that can take you around downtown and farther afield.

The main reason you might consider renting a car is if you're planning to travel outside of Vancouver, for example, to Whistler or Vancouver Island. You may find it easier to rent a car for those out-of-town excursions.