Where is the best Washington D.C. shopping?
Answers from Our Experts (3)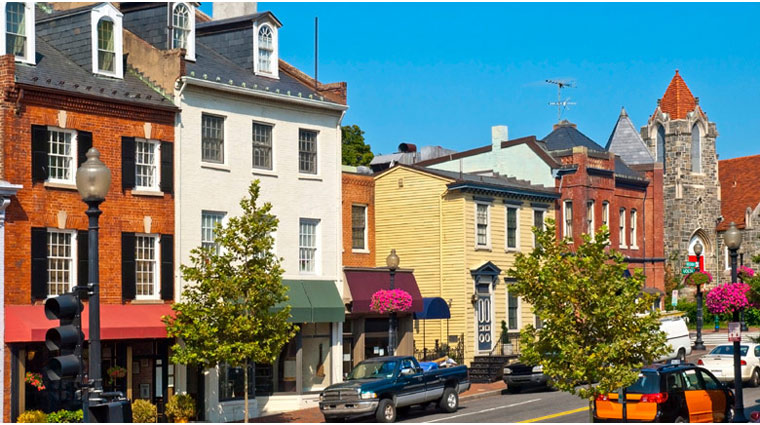 ©iStock/SOMATUSCANI
Georgetown is Washington's retail mainstay, with hundreds of shops lining its two main arteries, M Street and Wisconsin Avenue. You'll find the typical mall chains — Gap, Urban Outfitters and H&M — tucked alongside upscale local retailers, such as Relish, a men's and women's boutique specializing in high-end European labels, and Urban Chic, a growing local chain that carries designer separates for women. Locals flock to Hu's Shoes for footwear that feels more art than accessory, and Annie Creamcheese, a funky vintage shop with an excellent selection of designer duds from the '40s through '90s.

Go to U Street Corridor to glam up your home — the strip has become a must-go destination for hip furniture and home goods. If midcentury design is your bag, head to Millennium Decorative Arts, a postage-stamp-sized store brimming with good-condition '50s and '60s finds. Nearby GoodWood, an antique and vintage furniture store, feels museum-like, with interesting pieces such as a 1920s dentist's chair and an antique typewriter. For quirkier goods with easier-to-swallow price tags, browse the selection at Miss Pixie's, where everything is handpicked from auctions and estate sales. Look for Victorian sofas, retro sideboards, vintage postcards and delicate glassware to bring that retro-chic vibe into your own home.
I may be biased since I spent my college years at Georgetown University, but Georgetown's M Street and Wisconsin Avenue have the best shopping in the city. You'll find a good mix of preppy college crowds and polished DC couples in this area, strolling on the pavement to make purchases at stores such as Club Monaco, Barbour, Ralph Lauren and Barney's CO-OP. When the weather is nice the area is like its very own social scene too — you'll spot folks sitting outside at restaurants sipping mimosas on the weekend or walking along the waterfront.

Another aesthetically pleasing spot that's also home to great shopping is nearby Chevy Chase, Md. The area's Mazza Gallerie boasts high-end department stores such as Neiman Marcus and Saks Fifth Avenue as well as Ann Taylor and Wiliams-Sonoma.
For boutique shopping, we recommend Georgetown. For high-end stores, the Chevy Chase area is known as the "Rodeo Drive" of Washington D.C.