Are there any signature dishes for dinner at The Mayflower Grace?
Answers from Our Experts (1)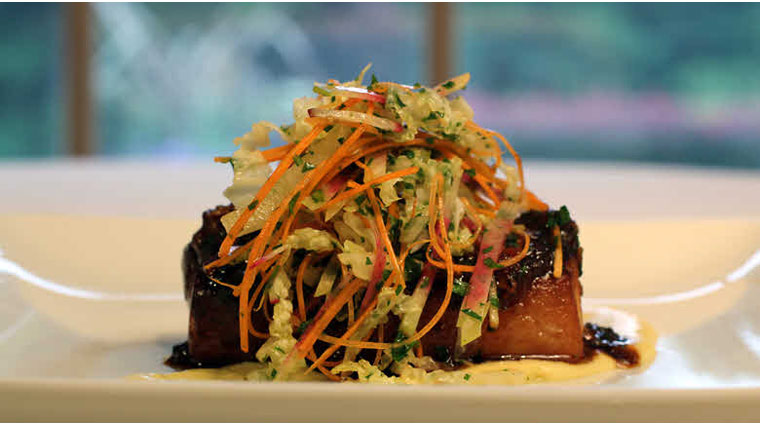 © The Five Star Travel Corporation
There is really only one signature dish at The Mayflower Grace restaurant that stays on the menu year-round: the Bibb salad. Simple yet succulent, the salad is tossed with truffle vinaigrette and topped with Maytag Blue cheese, diced tomato, and crispy shallots. Other than that, the menu changes at least four times per year, and includes a wide array of dishes — everything from healthy spa-inspired fare to a Black Angus burger and New York strip steak. Executive chef Justin Ermini uses fresh seasonal and local ingredients to inspire his creations.