What are the locker rooms like at Mayflower Spa?
Answers from Our Experts (1)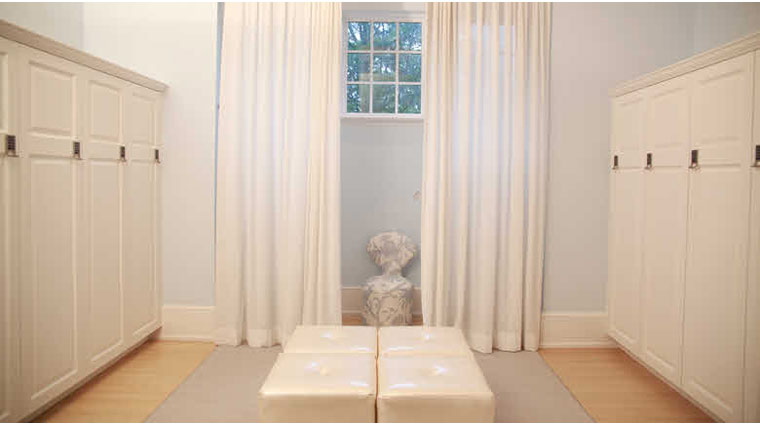 © The Five Star Travel Corporation
Like the rest of the building, the locker rooms at Mayflower Spa are spotless, uncluttered, light and airy. The spacious changing area features freshly painted snow white and soft blue walls, a row of windows that let in a flood of natural light, and a charming curtain-drawn space for those who prefer privacy. There are plenty of white Digi-lock lockers, each featuring several shelves and a hanger rod. You'll also find plush white terry-cloth and microfiber robes to cozy into while you wait for your treatment at the Forbes Travel Guide Soon-To-Be-Rated spa.

Step inside the gorgeous neutral beige mosaic tiled aromatic steam room, and you'll get a good whiff of the signature New York-based Red Flower brand's "icelandic moonflower" scent. The locker room also houses three spotless bathrooms and three individual glass-tiled showers (one of which is ADA compliant), which could be an issue if it's a busy day. There's also a swimsuit drying machine in the shower area, so you can air out your suit before heading back to your room at Mayflower Inn & Spa. You can also primp before you head out — just outside the changing area is a separate and large bright white space with rows of mirrors and baskets full of hairbrushes, hairdryers, lotions and other supplies.