What are the best bars in Atlanta?
Answers from Our Experts (5)
Righteous Room, and Proof and Provision. They both have good beer menus, good cocktails, good bartenders and good atmospheres. I like dingy places.
My favorite bars in Atlanta are the Brick Store Pub and The Porter, and for a dive bar, Northside Tavern.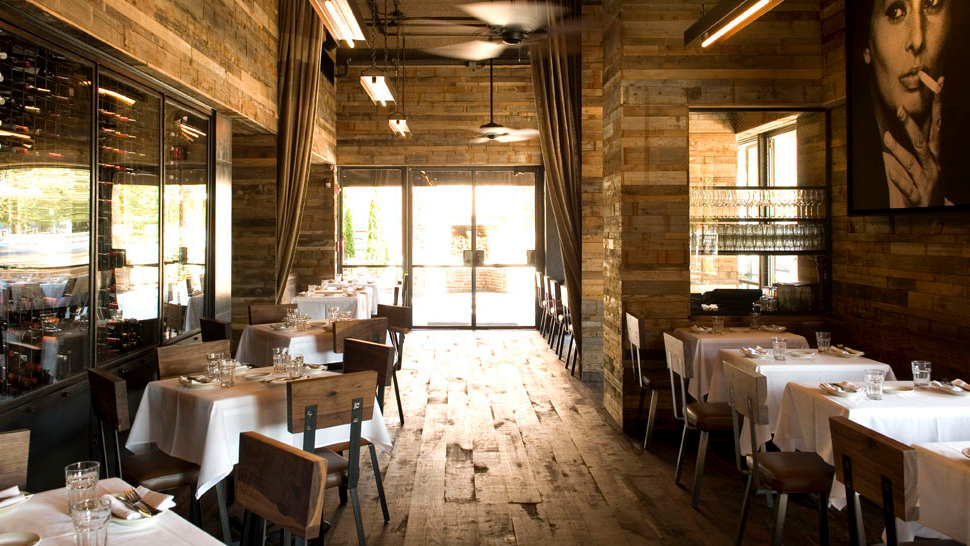 Photo Courtesy of Barcelona Wine Bar
The bar scene in Atlanta has always been a tough nut to crack. It's only been in recent years that craft cocktails became common vernacular. Here are a handful of spots we recommend.

Krog Bar. Kevin Rathbun might be best known for his restaurants, but his quaint space, Krog Bar, is a favorite. A wine list featuring Spain's finest top the menu with small plates rounding it out.

Proof & Provision. Dubbed a "community drinkery," P&P is located in the basement of Atlanta's most historic hotel, the Georgian Terrace. This hide-a-way serves handcrafted cocktails in a fantastic setting.

Barcelona Wine Bar. For a fabulous wine list and excellent patio, Barcelona Wine Bar in Inman Park fits the fill. Its rustic interior and always packed bar give it a lively vibe, perfect for unwinding.

The Tavern at Phipps. If you want a bustling scene of attractive professionals mingling in Atlanta, look no further than the Tavern at Phipps. The Tavern is a great spot for singles.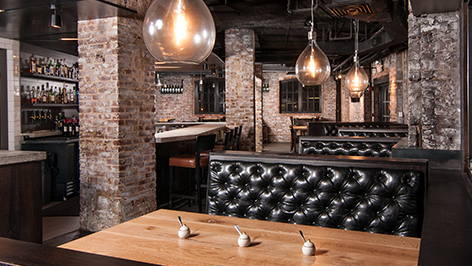 Whether you're looking for the perfect patio or something a little more off the beaten path, the Atlanta bar scene has something for you. There are mainstays like Leon's Full Service in Decatur and Buckhead's Holeman & Finch, where bartenders Miles Macquarrie and Greg Best, respectively, are dreaming up some of the city's very best cocktails. H. Harper Station's Jerry Slater and Navarro Carr from the Sound Table make classics like the best of them, and it's hard to go wrong with one of Nate Shuman's creations at Proof & Provision, located inside of the Georgian Terrace. He's been known to add everything from tea-infused ice cubes to fruit-flavored cereal into his cocktails.

Over at Seven Lamps, near Lenox Mall, Arianne Fielder's got house-made sodas, sous vide cocktails, and boozy slushies behind her bar, and in downtown Decatur, newly opened Paper Plane has Paul Calvert behind its. Calvert's designed the libations at both Paper Plane and the adjacent Victory Sandwich Bar, which happens to have a can't-miss patio. The entrance to Paper Plane isn't marked, but you can get to it from the alley to the right of Victory or through the door behind the sandwich shop's ping pong table. The beer list is tempting, but order a cocktail. You won't be sorry.

If you do want beer, though, Brick Store Pub and the Porter are the places to go. And for wine, try Kevin Rathbun's Krog Bar, where you can share a few tapas and a bottle of something good. The outdoor bar and new bar snacks menu at Villains makes it a great place for happy hour, and if you're looking for something late-night, head to Octopus Bar, which opens at 10:30 p.m. each night.


You're visiting Atlanta for a reason – to soak up something that's quintessential ATL. But the best bar in one of the best city neighborhoods will ship you across the pond. Barcelona Atlanta Wine Bar & Restaurant is situated in the thick of Inman Park, and believe it or not it's not the selection of wines that will win you. The Spanish wine collection is fine, to be sure – and if you want to play around with what bottles you love best, head here on Sundays, where wine bottles are half off – but it's the assortment of mixed drinks and tantalizing tapas that set the pace here. It's a see-and-be-seen spot, and the toast of Atlanta all mitigate here. If you're looking to happy hour as the locals do, this is the spot to make your stop – but you'll likely end up staying until final call.