What are the best restaurants for a business lunch in Atlanta?
Answers from Our Experts (3)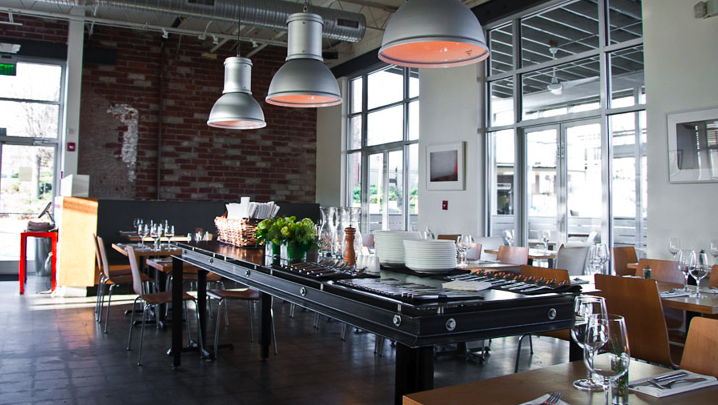 Bocado.
Choosing the right restaurant for a business lunch might not make or break your deal, but it can certainly get you extra points.

Ford Fry's newest restaurant, King + Duke, boasts a 24-foot open hearth and features an expansive menu of wood-grilled options. The space's two levels of seating have a studied library theme, inspired by the fact that the restaurant's name comes from characters in The Adventures of Huckleberry Finn.

If you're across town in Decatur, try another Ford Fry restaurant. This one, No. 246, is Italian, and it offers pizzas, sandwiches, pasta, and salads for lunch. No. 246 also has a call-ahead menu for those days when you're on deadline— give them a ring before you leave the office, and your food will be ready by the time you get to the restaurant. If you've got a few minutes to spare, consider playing a game of ping pong in the space's "backyard" patio.

In Midtown, try Lure, the sustainable seafood spot on Crescent Avenue. Lure has everything from fried oyster sliders and shrimp tacos to grilled octopus and pork lettuce wraps, and all of it comes with the restaurant's signature excellent service.

Wow potential clients or your boss with the double-stack cheeseburger at Bocado, which is widely recognized as one of the very best in the city. Bocado also has a selection of sandwiches— it's hard to go wrong with the roasted poblano and pimento cheese with bacon— and small plates that are all served up in the Westside restaurant's airy, light dining room.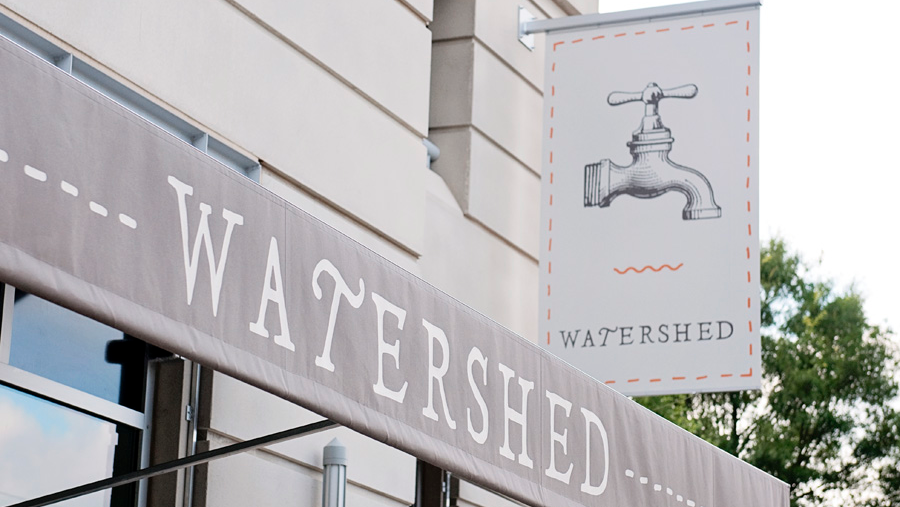 Courtesy of Watershed
If you're hanging out in the Buckhead area, head to Watershed -- especially now because you can dine outside and watch all the traffic pass you by on Peachtree! -- where lunch fare comes with a high-class twist.

Skip spots that boast having the best burger, and instead order up on of Chef Joe Truex's crabby shrimp burger, which comes with slaw, lettuce, tomato, remoulade and fries. Of course if beef if your protein of choice, you won't be upset with the WP Burger that comes topped with extra sharp cheddar, lettuce, tomato, red onion, pickled cucumbers and fries. And, if you're looking for something just a little bit different than the norm, there also is the lamb burger that naturally is served with a feta cheese spread and also comes with lettuce, tomatoes, grilled Onions and a Greek Salad.

This spot is almost never crowded, valet is complimentary and it's easy to get in and out of during peak lunch hours. It also isn't too far from hotels, midtown and Atlanta's bustling downtown area.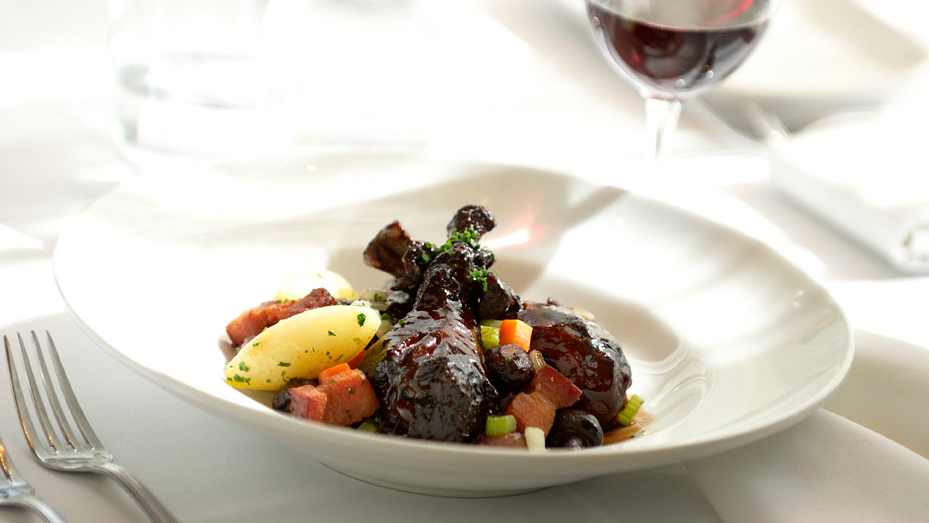 Photo Courtesy of Bistro Nikko
With companies like Turner Broadcasting, Home Depot, UPS, Coca-Cola, and Newell Rubbermaid all headquartered out of Atlanta, chances are you need a great restaurant to take a meeting. These won't disappoint.

JCT Kitchen. Lunchtime at JCT Kitchen can be a who's who of Atlanta. On any given day the dining room is a powerful scene of business-types noshing over fried chicken salads.

Olmsted. Only open for brunch, lunch, and private events, Olmsted is the perfect spot to eat while doing business. Its menu is solid with great lunchtime choices of salads, soups, entrees, and sandwiches.

Bistro Nikko. The incredible service and casual French fare at Bistro Nikko make it a popular choice for the business lunch meeting. Its location in Buckhead is perfect for many of the nearby office towers.

Bone's. Five days a week from 11:30 a.m.-2:30 p.m. the institution known as Bone's serves lunch. Because nothing says power lunch quite like cutting into a steak, it's a sure winner.