What are the best sports bars in Atlanta?
Answers from Our Experts (2)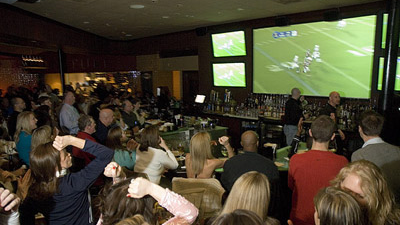 Credit
If you're planning to watch the game in a group -- and of course you are! -- you want to head to a place like Dantanna's, that can handle almost any-size party with the greatest of ease. I love the downtown Buckhead location for a couple of reasons. If for any reason it's jam packed (but hey, it's a sports bar, you want your bar to be jam packed) there are planty of secondary options. And it right off the side of Lenox Mall, so you can shop until the crowd thins out! One of the best things about this upscale sports bar is that you can rent out private room for a Super Bowl party, NCAA watch party or a big baseball game, and it won't set you back too much. There's a mimimum $500 purchase price -- a couple of rounds of drinks and appetizers for 20 will easily get you there -- or you can take over the patio or perimeter of the bar on any given game day. The food is fantastic here and it's far better than typical sports bar fare: mussels, crab cakes and sesame steak skewers are on the menu.

At the Buckhead location, there's also a private cigar lounge, and they boast some of the best classic cocktails around town. (Be sure to check dark & stormys, gin gimlets and manhattan's on deck here.)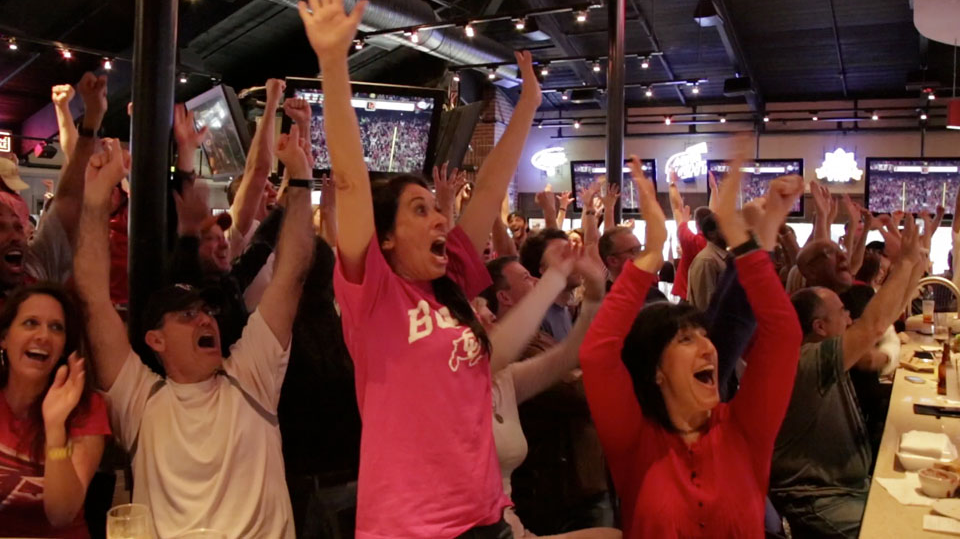 Atlanta is a sports town with SEC and Falcons football fans always eager to cheer on their teams. Beyond the pigskin, here are the best places in the city to catch a game.

Brewhouse Café. While there are certainly better bites in the city, the beer list is expansive and the patio during warm weather months is a huge draw for revelers. During big sporting events like the World Cup, Brewhouse expands its restaurant with a huge tent for the overflow of fans.

Fadó Irish Pub & Restaurant. If English Premier League footie is on the menu than look no further than Fadó. For proper pints, fantastic food, and all the Cristiano Ronaldo one can handle, head to Fadó in Buckhead.

Stats Restaurant and Bar. Pre-gaming before an event at the Georgia Dome is perfect at Stats. The spot features a beer tap table system and will soon be more crowded than ever when the College Football Hall of Fame opens next door (slated for 2014).

Taco Mac – If beer choices galore is what you're after, then the local chain, Taco Mac delivers. Taco Mac has one of the largest selections of craft and imported brews on tap and in the bottle and loads of HD televisions – a winning combination in our book.