Answers from Our Experts (2)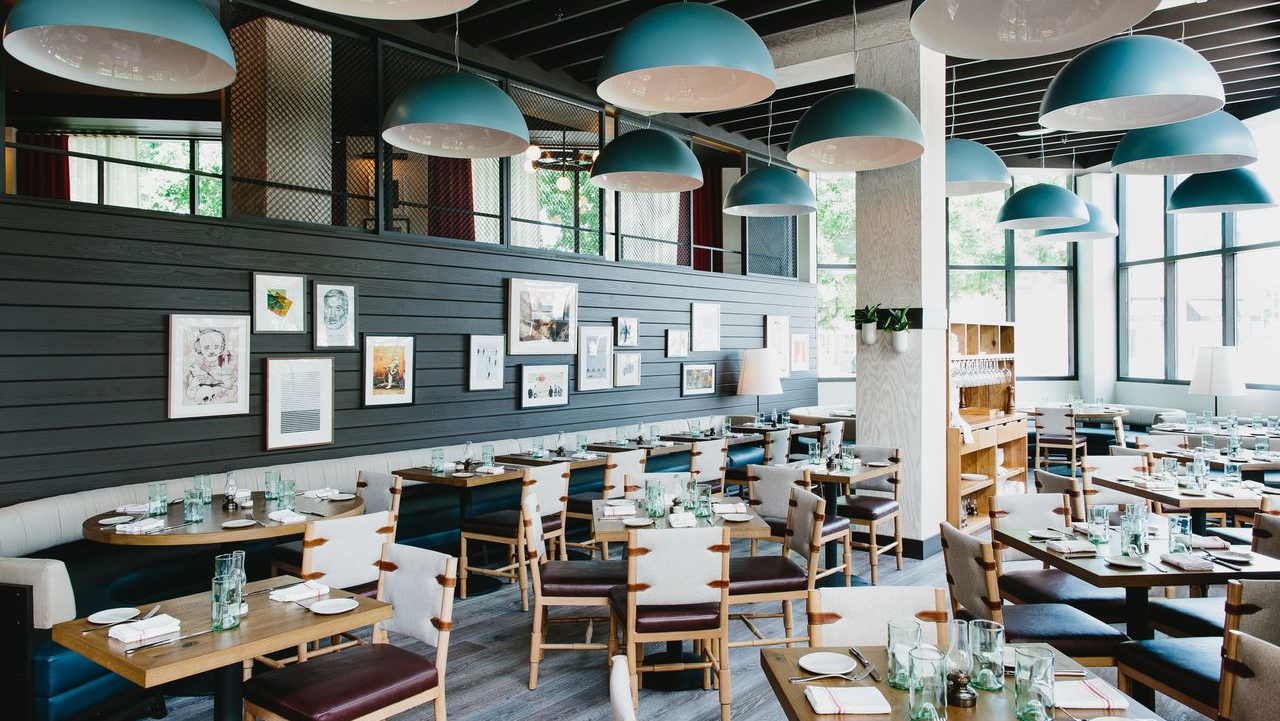 King + Duke, photo by Andrew Thomas Lee Photography
Several new restaurants have recently opened in Atlanta that we're super excited about. Tastemaker Ford Fry launched his newest dining hot spot King + Duke in Buckhead in early May. The space is clean and contemporary, and includes a massive 24-foot hearth, open kitchen and large patio. The menu focuses on hearth-style cooking and includes dishes like wood-roasted chicken liver toast with onion marmalade; grilled beets and carrots, chermoula, Bulgarian feta and cress; and "the duke," a burger with house-ground chuck and dry aged cuts, coal roasted onion and mushroom preserve.

In Decatur, MAR opens this weekend and will feature a menu of Spanish and Mexican fusion cuisine. Dishes like wood-roasted fish, lamb and steaks; coastal tacos and tostadas; ceviche; and oysters will pair with the restaurant's extensive tequila list and specialty cocktails (think mojitos, margaritas and micheladas).

Also back in Buckhead, Amura Buckhead Sushi opened in early April. The spacious restaurant has an expansive sushi bar, as well as a private dining space for seating up to 80 people. The menu features a variety of Japanese fare, including a mix of sushi dishes like the Chojang Yellowtail Chive Poppyseed Rayu and standbys like the spicy tuna roll and the California roll. The dinner menu includes a full selection of sushi, as well as variety of entrees like Waygu steak and Chilean sea bass.

Top Chef season 6 alum (and fan fave) Kevin Gillespie finally opened his restaurant Gunshow in East Atlanta's Glenwood Park and it's his first executive chef position since he left Woodfire Grill late last year. The concept it totally new and Gillespie describes the experience as being similar to Brazilian churrascaria-style dining and Chinese dim sum — instead of ordering from a traditional menu, guests choose their dishes tableside from rolling carts and trays. This kind of service also encourages the casual and family-style experience Gillespie wants patrons to enjoy. The menu changes regularly, and weekly updates and specials are posted online every Sunday night so you'll always be able to find out what's available for the upcoming week. Dishes so far have included Southern favorites such as buttermilk dumplings and foraged mushrooms, Texas Hill Country-style smoked beef sausage and old-fashioned hot banana pudding.
Bowling, fantastic drinks and great food?
That's worth heading out to the suburbs for!
Soon, Marietta will be home to Brunswick's, which is being pegged as a new upscale bowling and entertainment center. It's opening this summer -- another location will also open in Norcross soon -- and should be a much needed place for adults to gather and let loose.

The cuisine is promising that this won't be typical bowling league fare; they also will plan to offer local craft beer (Sweetwater, Terrapin, Monday Night, Red Brick, Mother Earth and Lazy Magnolia), all housed in a 40,000-square-foot location.

When the Norcross location opens, it'll feature a lofted bar area that will be situated in the middle of the lanes, in addition to an outdoor patio.

Menu selections will include signature chicken & white bean chili, Vietnamese pork belly tacos and arugula and goat cheese salad. The cocktail menu features Bootlegger's Choice with Crown Royal, Cointreau, cherry bitters and lemon juice.