Where can you get the best view in Atlanta?
Answers from Our Experts (2)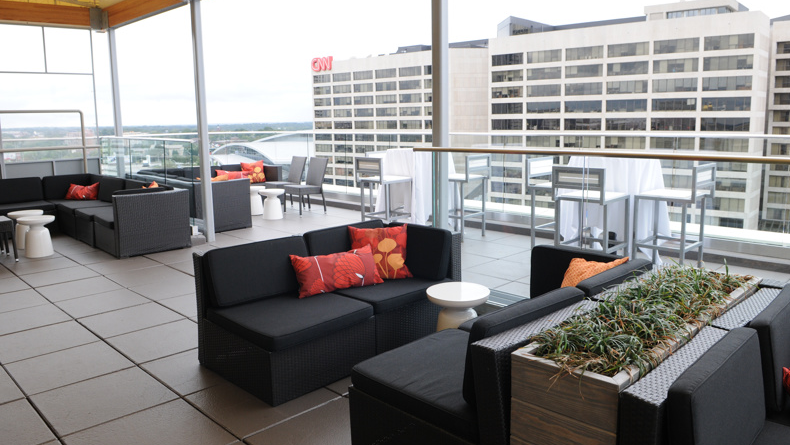 You won't find a sexier view of downtown Altanta than from the rooftop of the Glenn Hotel.
To say that the rooftop bar is amazing is an understatement -- it's a see and be scene place without question. But the view is majestic. On a warm night in the thick of the summer, you can see much of what this southern, bustling metropolis has to offer. The view from this boutique hotel overlooks Centennial Olympic Park -- and on a good night, there's even free entertainment, considering that the park always has a great lineup of free summer concerts and the music wafts up into the Glenn's rooftop area.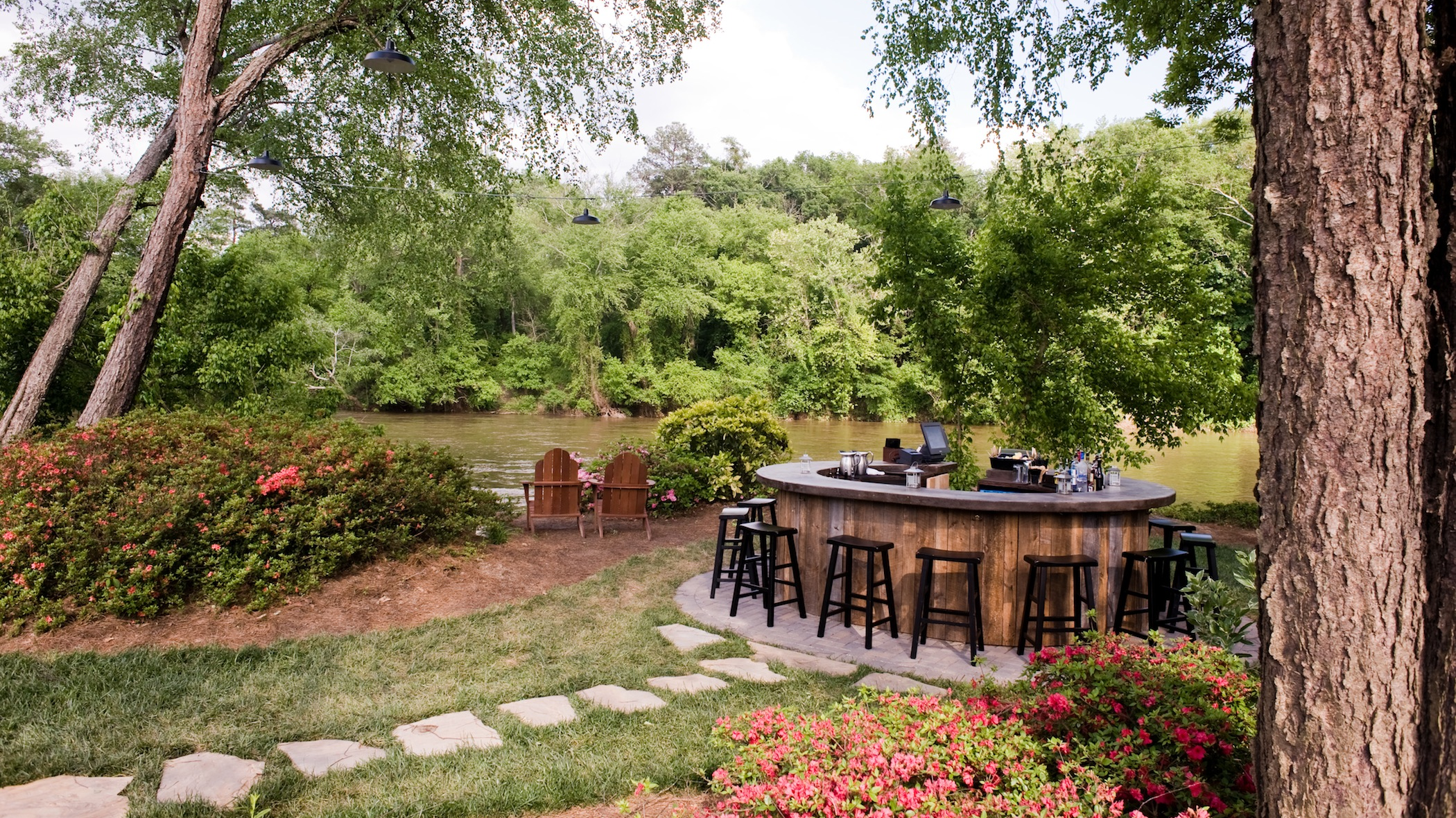 Canoe, photo courtesy Green Olive Media
There are several spots in Atlanta with incredible views — all are unique and all have very different views. First, if you want to enjoy a leisurely evening and perhaps a few cocktails, head to the top of the Westin Peachtree Plaza and chill out at the tri-level Sundial Restaurant, Bar & View. To get there, take the hotel's 85-second glass elevator ride to the top floor and you'll be rewarded with stunning panoramic views of Atlanta. The restaurant's revolving floor (yes, it revolves) and expansive windows ensure you won't miss any of Downtown's best sites. If you're up for more of a hike, head to Stone Mountain Park where you can, well, hike to the top of the mountain for views as far as you can see. On a clear day, you'll be able to spot the Atlanta skyline in the distance. For those more interested in relaxing by the waters of the Chattahoochee River, you simply can't beat the setting at Canoe restaurant. The idealic spot on the banks of the river includes outdoor seating in the colorful, lush garden, and in late spring the restaurant hosts its Songs of the South live music series outside on Wednesday nights.