Where is the best pizza in Atlanta?
Answers from Our Experts (3)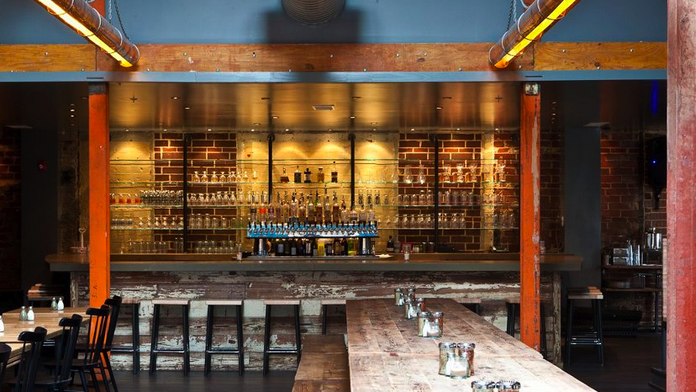 Pizza, y'all. There's nothing better than a good slice (or three), and we've got the very best spots in the city right here.

Antico Pizza Napoletana may just be the most talked about pizzeria in Atlanta, and for good reason. Owner Giovanni Di Palma imports all ingredients from Italy, so you know it's authentic. It's also a counter-service restaurant with all communal seating, so expect long lines, especially on weekend evenings. And it's BYOB, so bring a bottle of wine or a six-pack of cold beer to enjoy with your pie.

Ammazza opened in fall of 2012 in Old Fourth Ward and has fast become known for its funky vibe, local incredients (they make their mozzarella in house and source meats from the Spotted Trotter, a local charcuterie), and late-night availability— the restaurant and its full bar serve until 2 a.m., making it the perfect spot to hit after a night at nearby bars Sound Table, Sister Louisa's Church, or Joystick Gamebar.

Vingenzo's, in downtown Woodstock, may be a little north of Atlanta, but the pizza here can definitely hold its own amongst ITP options. Also outside of the perimter is newcomer Campania, in Alpharetta. The restaurant opened in April and already has loyal fans all over the metro area.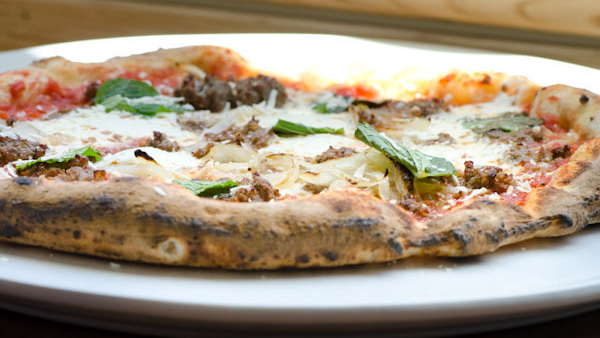 Photo Courtesy of Antoinette Bruno
There is one supreme spot that Atlanta recognizes as the absolute best when it comes to pizza. While nothing quite matches its perfection, there are a few other pizza restaurants worth mentioning.

Antico Pizza Napoletana. Hands down, Antico's standing-room-only restaurant in West Midtown is the best slice in the city. Serving Neapolitan wood-fired pizzas, owner Giovanni Di Palma, does not cut corners in making this the most authentic pizza outside of Italy.

Ammazza. Opening Fall 2012, the casual pizzeria focuses on Italy's Campania region, using high-quality ingredients from both European and local artisans in its wood-fired pies.

Double Zero. Named for the very specific grade of flour used in making its pizza dough, Double Zero serves incredible slices using the freshest ingredients around.

STG Trattoria. Serving classic pizza in a communal setting, STG Trattoria is quickly gaining a loyal following since opening April 2012. It's a welcome addition to the Buckhead neighborhood.

Fritti. Originally from Milan, Italy, chef and restaurant owner Riccardo Ullio serves pizzas certified by the Verace Pizza Napoletana Association all in the casually eclectic setting of a former garage in Inman Park.
The best pizza in Atlanta – or anywhere in North America if you ask the right person – is hands down Antico Pizza. Located near Georgia Tech, this is NOT your college dorm room delivery pizza. You'll sit at communal tables if you dine in – and do bring your own bottle of wine – and top delicious wood-fired pizza with fresh minced garlic and mild, spicy red peppers. You'll eat pizza off of a pizza sheet and likely set it on a piece of paper towel that you've ripped off the roll. None of this sounds befitting of pizza this delicious, but it all makes sense and adds to the authenticity of the joint.