What are the best activities to do in Austin?
Answers from Our Experts (1)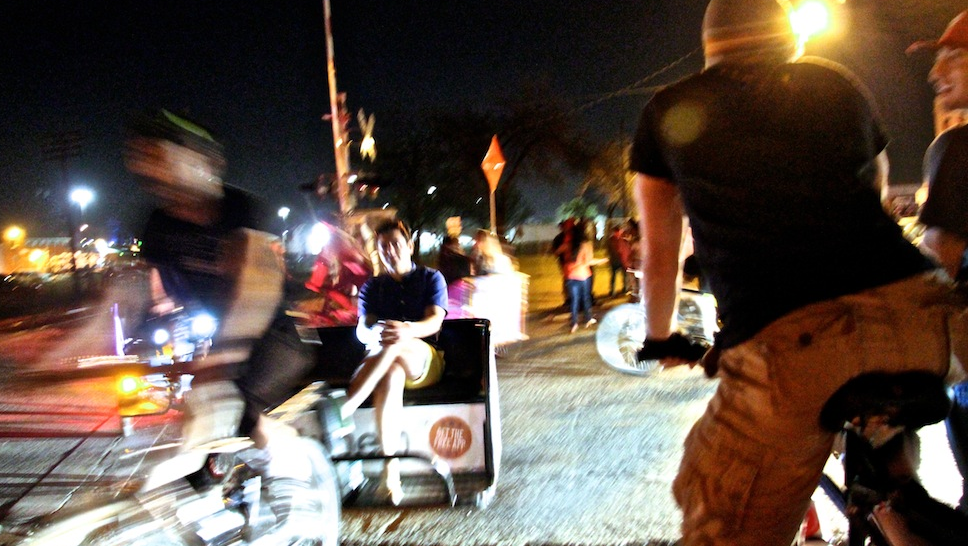 Eating: You could literally nosh your way through this city (breaking up meals with hikes and swims of course!) Barbecue and Mexican are both no-brainers—you're in Texas, after all! If you have the time, make an event out of waiting on line for Franklin Barbecue (you might even bring beer and a folding chair!) For something just as delicious with less of a wait, check out Micklethwait Craft Meats just down the street, nearby John Mueller Meat Co, or campus-area Ruby's BBQ. For a taste of interior Mexican cuisine with a modern twist, check out La Condesa downtown. Up north, the beautiful Fonda San Miguel offers an upscale, authentic version, and Curra's down south has a more laid-back patio vibe. And the rumors are true: one can survive on food trucks alone in this city. Grab a quick lunch, dinner, or late night snack at one of the many food trailer parks found in any given direction.

Seeing Live Music: South by Southwest, Austin City Limits, Fun Fun Fun Fest, Chaos in Tejas, Austin Psych Fest, Reggae Fest—these are just a handful of the festivals that occur in our city each year, and the list keeps growing. Many locals tend to skip the fests altogether, since live music is so prevalent throughout the year anyway, at larger venues like Austin Music Hall, ACL Live, Stubb's, The Mohawk, Emo's, Antone's, La Zona Rosa, The Backyard, or the nearby White Water Amphitheater. Still others swear solely by the many local and indie acts at smaller venues like The Continental Club, Hole in the Wall, Hotel Vegas, Cactus Café, White Horse, Red 7 or Beerland.

Two-stepping: You haven't really experienced Texas until you've visited an old-time honkeytonk! The Broken Spoke is the best and oldest in town, and they offer dance classes in two step and Texas swing before each show (usually starting at 8pm, but check their calendar!) Ginny's Little Longhorn is a tiny dive up north with an even tinier dance floor, Donn's Depot is another old spot, with train cars for seating and a caboose for a restroom! A younger generation of two-steppers can be found at Midnight Rodeo down south or the White Horse, off East Sixth Street. Check calendars for times and listings!

Bar-hopping: There is no shortage of areas for bar hopping in Austin. The after-work, young professional crowd heads to West Sixth Street, while college co-eds dominate "Dirty Sixth" (Sixth Street between Congress and I-35). The hipsters reign on East Sixth Street (east of I-35), and the Rainey Street District is a middle ground for the preppy and hip (prepsters?) The Warehouse District is home to clubs and gay bars, and Red River and 7th Street has remained pretty rock 'n' roll despite the condos that have risen around it. Outside of downtown, the North Loop strip, with its punk roots, has ironically become a hot spot for high quality cocktails and well-crafted beer.

Swimming: Between June and September, swimming isn't really an option in Austin. It's more of a requirement to beat the heat. The Barton Creek Greenbelt offers various spots around town to pause for a dip, though many of them might be dry depending on the time of year and average rainfall. Barton Springs and Deep Eddy are large pools that can always be relied on for cool, spring-fed water at a constant 68 degrees. Twenty seven smaller, free neighborhood pools can also be found around town—check the city website for locations and hours. Hamilton Pool is thirty miles west of downtown and worth every minute of the drive for a dip in the natural pool surrounded by a grotto and a beautiful waterfall. Pace Bend Park is another spot just within city limits, and one of the best public places to jump into Lake Travis.

Vintage Shopping: You wouldn't want to spend time in Austin without returning home with a pair of vintage cowboy boots and a worn-to-perfection pearl snap shirt, now would you? While this is also a great city of thrifting, a handful of fabulous vintage stores have done the searching for you. Charm School Vintage on Cesar Chavez is one of the best for one-of-a-kind handpicked items, and often hosts trunk shows and collaborative parties. North Loop is home to the well-priced Blue Velvet and Room Service, which has a good deal of furniture and home decor in addition to clothing. Prototype, Feathers, and Cream are all wonderful shops on South Congress and the lovely Laced with Romance is certainly worth the short cruise over to South 1st Street. King's Road, which opened recently right smack in the middle of Sixth Street, has a good selection of choice vintage tees. And Roadhouse Rags, is your one-stop shop for vintage westernwear, usually catered by a food truck to the tune of live music.