What is the food presentation like at Menton?
Answers from Our Experts (1)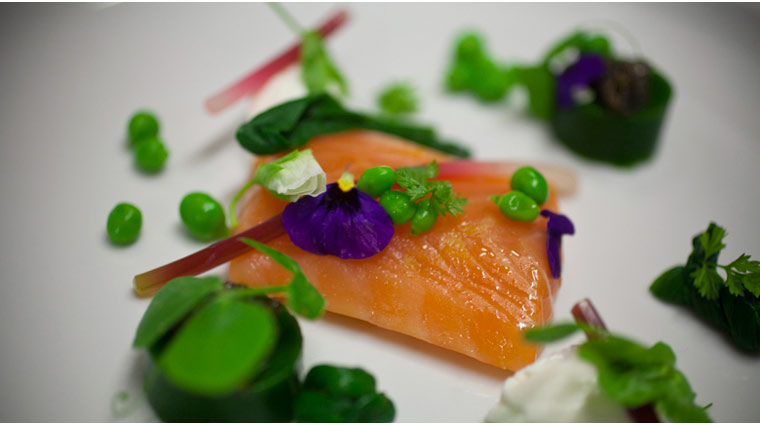 ©Menton
Menton's well-thought-out food presentations are haute cuisine masterpieces that only add to the dish, and never distract from it. For example, the duck entrée that we sampled during our visit consisted of a duo of roasted breasts laid over two presentations of crispy duck leg confit. The duck was angled on a round plate with small pieces of fennel sticking out around the bird, which sat in its own jus. Crumbled pieces of pistachio around the edge added even more crunch to the dish. The final touch was a fig en croûte, roasted and baked in a delicious pastry dough. You can expect that kind of detail and care taken with the presentation of all the items on this Boston restaurant's Five-Star menu.