What are the best things to do with kids on Cape Cod?
Answers from Our Experts (2)
Cape Cod has some of the world's most beautiful beaches; there are 115 sandy beaches, including the Cape Cod National Seashore. Cape Cod beaches vary from quiet Cape Cod Bayside beaches with calm cool water, to the warm gentle waves of the beaches on Nantucket Sound, to the wild and roaring surf of the beaches laying on Cape Cod's eastern shore.

The Cape Cod Baseball League is a collegiate baseball league, where many college baseball stars play during the summer. The league is notable for its continuing use of wooden bats. Because it draws top-tier college players, the level of play is often considered the equivalent of high-A Minor League Baseball.

The Cape Cod Museum of Natural History is located just a few miles from the resort and is housed in a 17,000-square-foot building on its own 80-acre site, abutted by 320 acres of conservation land. There are two floors of exhibits about the flora and fauna of Cape Cod, including exhibits on whales, indigenous birds and coastal change, and several aquaria holding different species of crustaceans, mollusks, fish, frogs, turtles and snakes. Three nature trails meander through woodland, salt marsh on the shore of Cape Cod Bay and guided field walks are offered daily. The museum offers special programs for children to engage them in nature.

The Cape Cod Rail Trail offers 30 miles of trail beginning in Dennis. The trail roams through forests, fields, marshes and cranberry bogs all the way through Wellfleet — a splendid place to ride especially for children. Roland Nickerson State Park offers picnic grounds, fresh water swimming and nature trails. There are many places to be treasured, quiet spruce stands, stately White Pines, an old cedar swamp and peaceful ponds.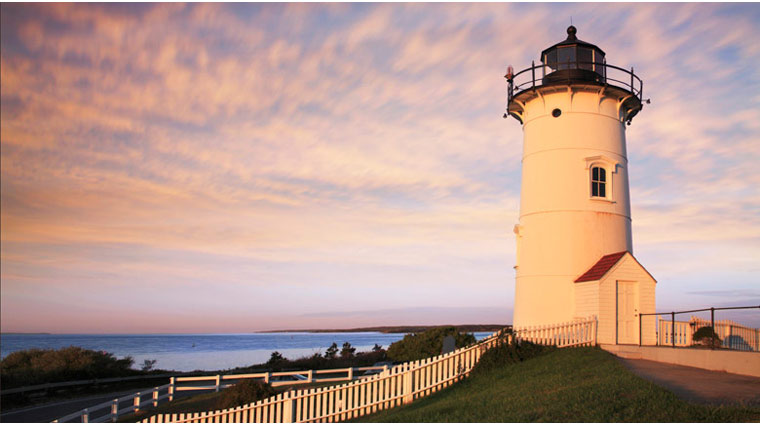 ©iStock/DougLemke
There's no shortage of children's activities on Cape Cod. From the beach to the boathouses and endless museums, you'll have plenty of options to entertain your little one when you're here. A few of our favorites include:

1. Whale watches. What's more fun than watching marine life in their own habitat? Whales migrate along the New England coast during the summer months and into fall, so a whale watch could be one of the most unique activities you and your family can do. Boats leave from Provincetown in season; one of the best is the Dolphin Fleet tour, which have been cruising Cape waters since 1975 and features a certified naturalist on every sailing.

2. Candy factory tour. One way to keep kids entertained is with sugar, so visit South Yarmouth for a tour of the Cape Cod Salt Water Taffy factory. Here you can watch the staff load loaves of taffy into pulling machines, then observe as it's stretched, decorated, wrapped and placed in bins by old-fashioned taffy machines. The best part: you can fill your own to-go box with taffy made right from the factory.

3. Cape Cod chips. The crispy little potato chips are a favorite in New England, and you can learn first hand how they're made at the Cape Cod Chips factory tour in Hyannis. Watch the Bernard family crank out batches of the famous kettle chips on weekdays from 9 a.m. to 5 p.m.

4. Lighthouse tours. Make a game out visiting each of the Cape Cod lighthouses. There are 10 in total that dot the shoreline — see if your kids can tell the difference between each one. You can also take a free tour of the Chatham Lighthouse, in the Nobska Light in Woods Hole and the Race Point Light in Provincetown.

5. Aquarium. While Cape Cod is home to some of the best beaches and summer activities it's only one of the nation's most prestigious destinations for maritime education and studies. Take your children to the Woods Hole Science Aquarium, the country's oldest, where they'll learn about marine life, water conditions, oceanography and even have a chance to pet a seal or two. The best part? Admission is free.