What are the best Charleston food experiences?
Answers from Our Experts (2)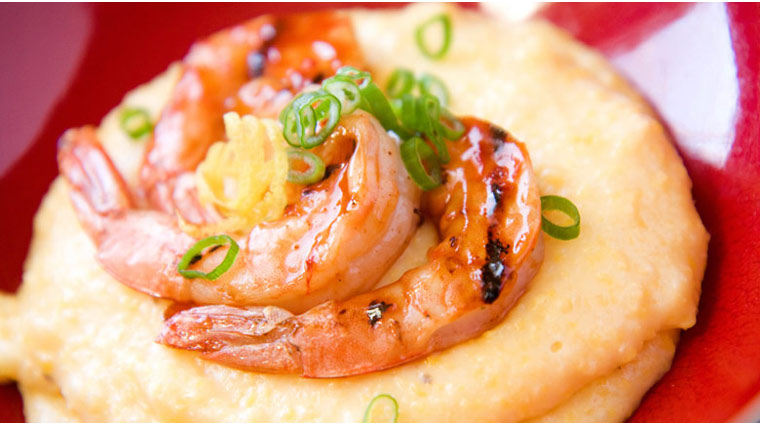 ©iStock/msheldrake
Narrowing down the five best Charleston food experiences is akin to picking out the top five football highlight reels of all time — there are enough heavy hitters to fill a week of footage. If you're lucky enough to be in Charleston in early March, the BB&T Charleston Food and Wine Festival attracts chefs and foodies from around the country for specialty dinners and tastings. But if you can't make it to the fest, start with these:

1. Shrimp and Grits at Hominy Grill. There's hardly a menu in Charleston without this ubiquitous dish, but nobody does it like Hominy Grill. Lunch lines can be lengthy, but it's worth it for a taste of Best Chef Southeast James Beard Award-winner Robert Stehling's elegant take on the classic recipe.

2. Steamed oysters at Bowens Island Restaurant. Perched over a tidal creek down a dirt road on the way towards Folly Beach, Bowens Island is a chance to step back in time. The oysters are served like it's still the 1950s, sprawled across a wooden table with a hole in the middle to toss your shells. Don't be afraid of the laidback, rustic atmosphere. Bowens is authentic.

3. Husk. Because the menu changes daily, drawing from local ingredients sourced exclusively from the South (a huge chalkboard by the entrance shows the origin of everything on the menu), it's impossible to recommend one thing at Husk. Fortunately, you can't go wrong. James Beard Award-winning chef Sean Brock will tell you to order the burger, an amalgamation of ground beef, bacon, and rib meat. We still can't get the smoky flavor of the Buffalo Pig Ear Lettuce Wraps out of our minds — decadent and divine.

4. Monday Family Supper at Trattoria Lucca. From 6 to 10 p.m. every Monday, chef Ken Vedrinski offers a four-course prix fixe menu for just $38. Lucca is arguably Charleston's best Italian restaurant and the chance to dine communally while Vedrinski excitedly explains the day's offerings is priceless.

5. She-Crab Soup. You'll find versions of this classic at every restaurant offering Lowcountry fare in town. Our favorites? The bisque at 82 Queen on Queen Street, and the thick and creamy offering at Saffron Café and Bakery on East Bay Street.

Next time I'm in Charleston, I'd love to try The Ordinary, a seafood hall and oyster bar set in an old bank in downtown Charleston, which opened in December 2012. The menu is jam-packed with every possible hot and cold seafood delight, all purchased from local fisherman — peel and eat shrimp, clam cake, Maine lobster ceviche, lobster bisque — which can be washed down with a fine wine, craft beer or an aperitif.

On Easter Sunday, downtown Charleston's streets are filled with colorful ladies' hats, I was delighted to learn when we headed to High Cotton for Easter brunch. This tidy, top-notch restaurant with lovely heart pine floors, exposed brick walls and knowledgeable servers offers contemporary low-country-style cuisine made with local ingredients. For brunch, try the Carolina Shrimp and Grits — Andouille, okra, tomatoes, garlic and serrano shrimp broth — or the Southern Breakfast Cassoulet — sunny-side up eggs over pork belly, shredded duck, butterbeans, red pepper jelly, sweet corn and tomatoes.

But truth be told, my favorite Charleston haunt is The Wreck of the Richard & Charlene, a hole-in-the-wall, locals favorite set on Shem Creek in Mount Pleasant, S.C., just across the picturesque Arthur Ravenel Jr. Bridge from downtown Charleston. The screened-in restaurant may look more shabby than chic, but it serves excellent, authentic low-country-style seafood — grilled, fried or broiled scallops, shrimp, oysters and crab (served with tartar and cocktail sauce) — and scrumptious South Carolina sides like hush puppies, fried hominy, red rice, slaw and she-crab soup. Even the banana pudding is exceptional. You won't need to dress up for this beachy, creek-side eatery — the food is served on paper plates, beer comes in a can and every table receives a bowl of boiled peanuts to start. If there's a wait, have a drink on the dock and take in the views of the marsh and the fishing boats.