What are the best things to do in Charleston?
Answers from Our Experts (3)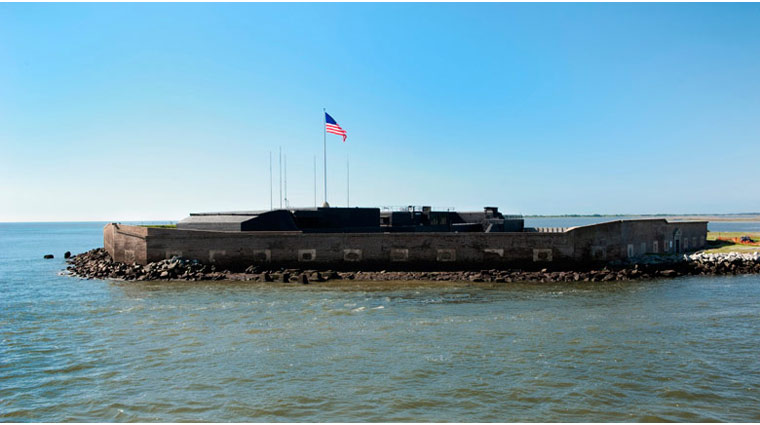 ©iStock/juanmonino
With nearly four and a half centuries of history and charm to its name, Charleston offers no shortage of things to do. No matter the length of your visit, here's Forbes Travel Guide's list of the five best things to see and do in this Southern city:

1. Board a horse-drawn carriage tour. Although these leisurely rides are popular with tourists, the actual experience remains personal; after all, a horse can only pull so many people. Several companies operate in the Market Street area, and while prices and carriage size vary, no matter the company, you can count on knowledgeable guides who will offer more historical tidbits than you can likely retain. Don't skip a walking tour as well, but a carriage ride offers an incomparable overview of Charleston.

2. Eat at Husk. When it comes to Southern cooking, chef Sean Brock — winner of the Best Chef Southeast James Beard Award in 2010 — doesn't fool around. Serving up a menu of updated Southern favorites in bright dining room, Brock only uses ingredients from the South — he lists all his suppliers on a chalkboard in the restaurant's entrance. There's a reason Husk is the city's most talked about restaurant, and we think it might just be the bacon cornbread.

3. Ride the ferry to Fort Sumter. In a city where the landscape is carved by creeks and waterways, the easiest way to experience Charleston by sea is on the ride to Fort Sumter — the site of the start of the Civil War. When standing on the island fort, preserved by the U.S. National Park Service, it's easy to imagine the fear and joy that Civil War soldiers must have felt as control of the harbor entrance repeatedly changed hands.

4. Swim at Beachwalker County Park. No matter the time of year, you'd be foolish to visit Charleston without going to a beach. Although it's a bit farther afield than the popular Sullivan's Island or Folly Beach, this piece of coast is worth the trip to the south end of Kiawah Island. Parking is $7 for the day, and the county provides lifeguards, restrooms, and picnic areas. Not to mention a stunning stretch of beach, Captain Sam's Spit, where the only crowds are flocks of birds and pods of dolphins.

5. Stroll through the gardens at Middleton Place. Three open-to-the-public historic plantations line the Ashley River, each with their own charms. Middleton is easily the most elaborate, with 65 acres of landscaped gardens and stable yards. Tour the house museum, eat in the cozy Middleton Place restaurant or just relax by the river amidst otters, birds and a rainbow of flowers.
We have a lot of great beaches. We have a rich history of overly friendly people and Southern hospitality. Downtown and the former slave market are worth a walk-through. If you're looking for a history lesson on what this city has to offer, a carriage tour is definitely worth it. If you're into art, we have some unbelievable museums in Charleston. And Charleston Grill is an awesome place to listen to live jazz.
1. Go to Bowens Island and eat oysters. That's a really cool thing.

2. Have margaritas at the Surf Bar on Folly Beach and walk out to the lighthouse and hang out.

3. I think for me, some sort of bird hunting, like duck or quail.

4. Well, obviously eating at Husk and McCrady's.

5. I think just seeing some sort of historical-driven tour to really see the city and understand the history. I think that's really fun. A lot of people think it's really cheesy, and it's not. I think it's very, very cool and informative. We have some fantastic tour guides in town, and you always learn these really cool things about the city and its history.

6. I love hanging out at this place called The Gin Joint. They make really fantastic cocktails. And there's a dive bar I love called The Griffon.