What are five things I should know about Sixteen?
Answers from Our Experts (1)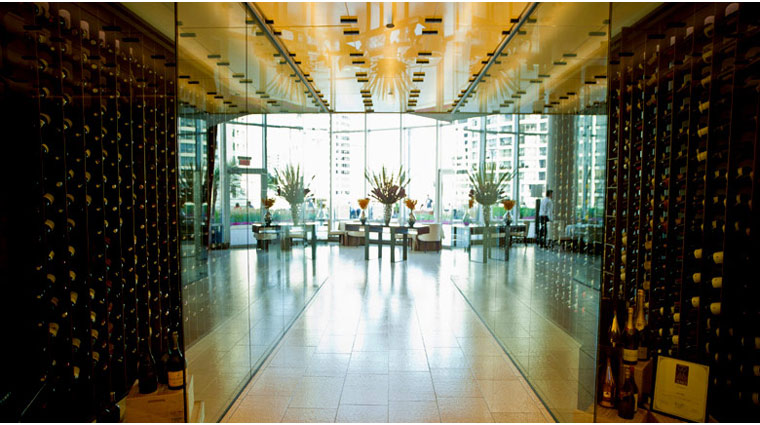 © The Five Star Travel Corporation
Located in Trump International Hotel & Tower Chicago just blocks from the Loop, the heart of Chicago's downtown, Sixteen offers an innovative, ever-evolving menu in a chic urban setting. Here are five things you should know about the Forbes Travel Guide Five-Star restaurant:

1. The dinner menu changes frequently, almost daily, so you'll be surprised with new dishes every time you dine at this Chicago restaurant. For a real adventure, go for the blind tasting menu and put your table at the mercy of the chef's whims (sounds scary, but you won't be disappointed).

2. An entire wall of the restaurant consists of floor-to-ceiling windows, giving you an amazing view of Lake Michigan, the Chicago River and the Wrigley Building clock tower. Even while you dine inside, you won't really be separated from the city.

3. All the dishes at Sixteen are presented with great care and concocted with remarkable attention to detail. For example, we ordered a raspberry-based dessert and it incorporated the berries three different ways: The white chocolate vanilla tart was topped with raspberries, mini raspberry meringues and a sweet raspberry sauce.

4. The service is very attentive. The staff is polite and gets the timing of the meal just right — no course ever felt too fast or too slow.

5. Kids are welcome at the Forbes Travel Guide Five-Star restaurant. In fact, the restaurant goes out of its way to cater to the little gourmands. A special children's menu with tot-friendly treats like pizza bagels and mac and cheese comes decorated with either princesses or Transformers.