What are the best comedy clubs in Chicago?
Answers from Our Experts (2)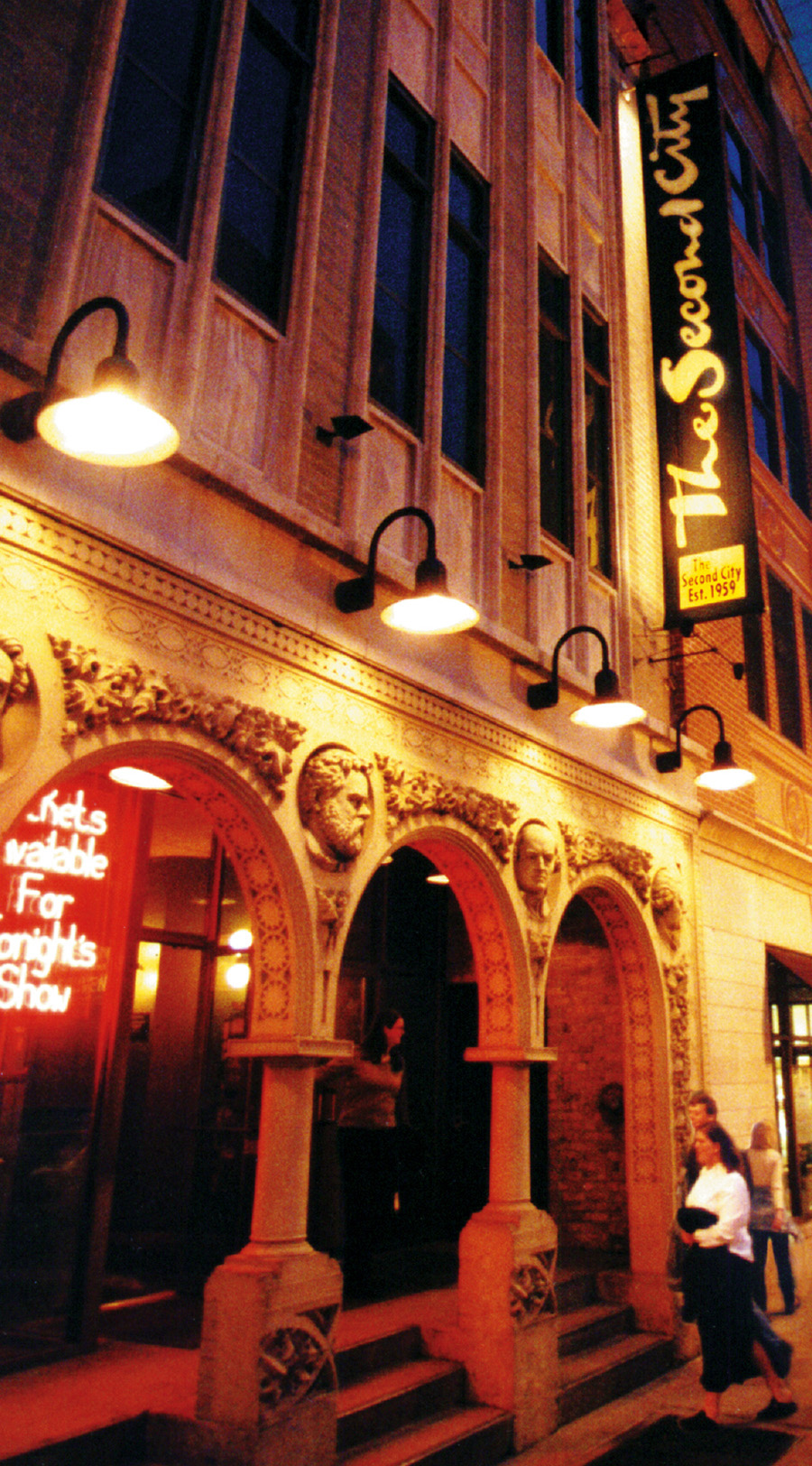 Photo Courtesy of The Second City
You'll find some of the country's best comedy clubs in Chicago, which is known for being the birthplace of improv. The scene stalwart is The Second City, whose alumni reads like a who's who of funny, including Tina Fey, Steve Carell, Bill Murray, Stephen Colbert, Jack McBrayer and John Belushi. If you catch one of the hilarious politically tinged sketch shows, pay attention to those faces — you'll likely see some of them starring on or writing for Saturday Night Live soon; the show regularly scouts out new talent here. Book tickets early, since they sell out at least a week in advance. And don't jet after the last act — the cast does a complimentary improv set after every show (excluding Fridays) and even brings other local comics up to the stage to join in at the Old Town venue.

For more laughs, head to iO in Wrigleyville. While the shows here don't have the same sheen as Second City performances (the casts usually aren't in costume, the theater space is smaller), this is the best place for improv in the city. Comedy legends Charna Halpern and Del Close perfected the art of improv, and here, Halpern teaches it to legions of students — who have included Amy Poehler, Seth Meyers, Mike Myers and Chris Farley. See it in action with The Harold, an ever-changing nightly show that's created from an audience suggestion. To see masters at the craft, check out TJ Jagodowski and Dave Pasquesi improvise an entire 45-minute set during the pair's weekly iO gig.

Up north in Andersonville, you'll encounter a unique take on improv. The Neo-Futurists put on Too Much Light Makes the Baby Go Blind, an hourlong show composed of 30 improvised mini-plays (some lasting just 30 seconds). It's a grittier space, and you have to endure lines and gimmicks like rolling a die to figure out your admission fee, but this is a local favorite for its quirky, cerebral humor.

Warning: Improv guru Mick Napier's Annoyance Theatre is only for those who enjoy bawdy humor. But notable comedians cut their teeth with the Uptown company, including SNL's Vanessa Bayer, Andy Richter and Jeff Garlin.
The ruling comedy club in Chicago is The Second City, which has been a seminal part of the city's funny business since it opened in 1959. The venue offers multiple shows nightly, ranging from big-ticket Saturday nights to freebie workshops scattered throughout the week. The Second City is widely regarded as the incubator for tomorrow's brightest comedic stars, as shows such as Saturday Night Live often draw directly from Second City cast. Notable alumni include Tina Fey, Amy Poehler, Julia Louis-Dreyfus, Stephen Colbert, Bill Murray, Gilda Radner, Dan Aykroyd and dozens of others.

Second to The Second City is iO, formerly known as Improv Olympic, which also has a satellite in Los Angeles. Named for what it does best, improv, the Wrigleyville venue houses two theaters offering improv and Harold (long-form) shows nightly, as well as touring troupes.