What is Chicago's restaurant scene like?
Answers from Our Experts (4)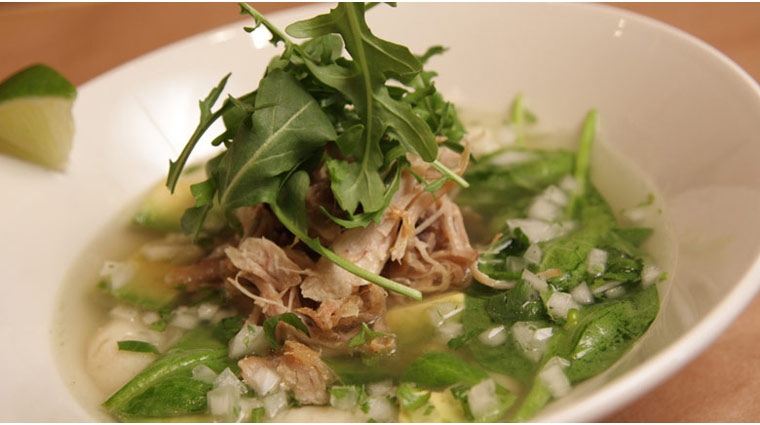 ©AndrewMcCaughan
Chicago has come a long way from the days when it was known as the "Hog Butcher for the World." Nowadays, the city's dining scene is known much more for its role in the molecular-gastronomy movement — hot spots like chef Grant Achatz's Five-Star Alinea and chef Homaro Cantu's Moto give Ferran Adrià a run for his money. Generating buzz lately is Achatz's newest restaurant, Next, which forgoes a traditional reservation system for prepaid tickets. If you can't get into Next, try the adjacent Aviary bar.

Meanwhile, Chicago chef Rick Bayless' popularity has continued to climb since he won the first season of Top Chef Masters in 2009. His full-service restaurant, XOCO — which serves delicious tortas — has a continuous line out the door (if you don't have time to stop by and you're lucky enough to be traveling through O'Hare airport's Terminal 1, hit up Tortas Frontera by gate B11).

Of course, if you've come for the gooey goodness of deep-dish pizza, you won't be disappointed. Just pack your patience when you visit the legendary Pizzeria Uno; the waits are usually long (Uno claims to have invented deep-dish pizza in the '40s), but the pie is worth it. If you simply cannot stick it out, then try other deep-dish spots like Gino's East and Giordano's. Or opt for one of the many places that have been popping up that serve wood-fired pizzas, such as Great Lake or La Madia.

Though the city has plenty of outstanding vegetarian options — from chef Shawn McClain's upscale Green Zebra to Indian food counters on the Far North Side's Devon Avenue — Chicago is still largely a carnivore's paradise. Witness the city's famous steakhouses, which are always packed. You can't go wrong, whether you chow down at classics like Gibsons, where you can expect a lively atmosphere and full-flavored steaks, or at newer places such as David Burke's Primehouse or Mastro's Steakhouse.

On the other end of the spectrum — but no less delicious — are Chicago's renowned Italian beef sandwiches. These messy sandwiches (thinly sliced roast beef served on an Italian-style roll with giardiniera or sweet peppers on top) are said to have originated in the 1930s. You can try this drippy, delicious throwback at Al's #1 Italian Beef and Portillo's. Another still-popular Depression-era classic is the hot dog. But not just any frank will do — locals line up for the gourmet dogs at Hot Doug's, which offers a Chicago-style hot dog with all the trimmings, with a side of addicting duck fat frites.

Chicago's restaurant scene is an incredibly vibrant one. It is difficult to walk more than a block without being tempted by another exquisite-looking restaurant.

Whether it is a Five-Star, world-class dining destination or a small hole-in-the-wall dive, you are guaranteed to encounter delightful cuisine. Visitors will find that some of the epicurean trends around the world are being crafted and set right here in the Windy City. The city is a hot spot for molecular gastronomy, with dozens of restaurants using this exciting new technology to innovate food's taste, texture, and appearance.

Chicago is also home of the great steakhouse. Long-standing steakhouse favorites like Gene & Georgetti give credence to Chicago's Midwestern status as a great steak city. In the last few years, newer, revamped versions of the steakhouse have come onto the scene to great success. The city continues to innovate and reinvent its culinary status and Chicagoans continue to be grateful that they do.
Chicago is a city of neighborhoods rich with history and diverse cultures, and the restaurant scene is one of the best in the country. From Chinatown for Asian treats, to Lincoln Square for German culture and food, to Little Italy for homemade pasta, Chicago has great food from around the world to satisfy all price points. The Talbott is within walking distance of some of the best restaurants Chicago has to offer.
In a word, casual. In a few more words, the scene depends more on the neighborhood than the dining room -- and Chicagoans love paying attention to who's in the kitchen.

As a rule, downtown restaurants are generally more formal (Spiaggia on the Magnificent Mile, for instance, is among the Obamas' favorites), and almost any address on Restaurant Row (Randolph Street in the West Loop) is going to be modern both in execution and aesthetic, cuing wardrobe upgrades from its diners (Grace, for instance, is drop-dead gorgeous, and stylishly formal).

But for the most part, eating out in Chicago's neighborhoods is much more about what's on the plate than what's on the walls. There's a lot of Mexican (both of the Rick Bayless variety, and authentic taquerias in Pilsen), there's a lot of meat worship (Logan Square's Longman & Eagle is being a key fixture), there's a whole lot of farm-to-table (one name to remember: Lula), and there are very interesting pockets of Asian (BellyQ's Bill Kim is the local king). Especially now, when Chicago's culinary scene is bursting with talent, the choices are endless.