What should I pack for a trip to Chicago?
Answers from Our Experts (5)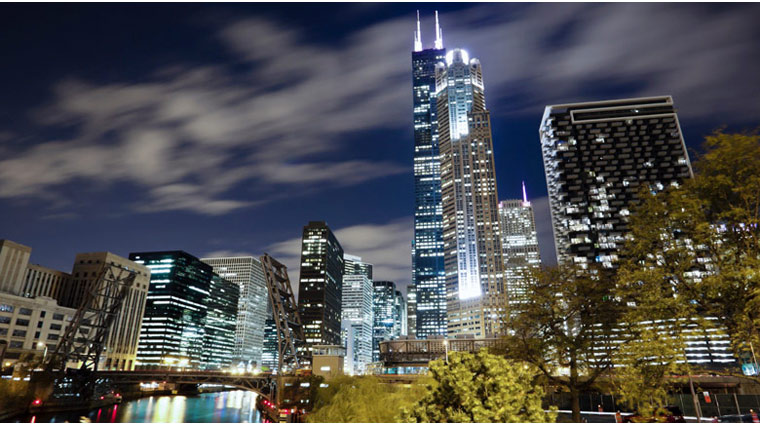 ©iStock/nazdravie
The Windy City is proudly known for its stunning architecture, homegrown jazz music scene and fine dining. What locals might not be eager to brag about, however, is the city's extreme weather: bone-chilling temperatures in the elongated winter season and uncomfortably sticky summers. In order to be prepared, pack a lot of layers, a down coat and snow boots if your trip falls anytime between late autumn and early spring. In the summer, be sure to bring sunscreen and light, airy clothing.
Planning what to pack for a trip to Chicago depends mostly on when you plan to visit. If you're brave enough to face the chilly winter months in the Windy City, pack a warm coat, gloves and even boots if the forecast predicts snow.

Summertime in Chicago can get pretty hot, so pack lighter layers and sunglasses along with a bathing suit if you wish to take advantage of beautiful Lake Michigan. The beach is a popular spot when the temperature rises (probably because Chicagoans are itching to emerge from indoors after a cold winter), and you can rent a boat or Jet-Ski for fun.

Of course, no trip to Chicago would be complete without a camera. Between the views from the John Hancock Observatory to charming neighborhoods such as Lincoln Park and the Gold Coast, the city is full of prime photo ops.
The most important thing to when packing for any trip, is to keep a close eye on the weather forecast. The weather in Chicago is finicky and can change faster than people often expect. Furthermore, Chicago has extreme weather in both directions. If you come to Chicago in the summertime, be sure to bring a comfortable walking outfit and sandals, sunglasses, a bathing suit, a light jacket, and a hat. The most important thing is to be comfortable when you are moving around the city, as walking through Chicago in the summer is one of the best things to do. Be sure to shield your eyes, though: the bright sun reflecting off of beautiful Lake Michigan can be quite harsh in July and August.
 Should your travels bring you to Chicago in some of the colder months, bring as many layers as you can. The top five important things to pack for a cooler weather trip in Chicago are a warm, waterproof jacket, gloves, a hat, solid boots, and your favorite sweater. There is no denying that Chicago winters are cold so rather than hope for a warm spell, it is best to pack your favorite warm outfits.
Pack good walking shoes, a camera, as well as a light sweater, jacket, or long-sleeve shirt for brisk evenings in Chicago.
Trying to pack for Chicago weather can be pretty unpredictable. Weather forecasters sometimes call it "lake effect;" locals call it "annoying." But for the most part, Chicago's weather stays fairly true to seasons.

By the the time the summer solstice comes around in mid-June, Chicago is usually experiencing genuine warmth with long, balmy days. Short-sleeved shirts and tanktops, shorts and skirts (or sundresses), sandals and sunglasses are the uniform most locals wear from June through September, and you can usually skip a sweater or jacket at night, as our Midwestern nights are pleasant. Don't forget your swimsuit--a summer dip in Lake Michigan is heaven.

On cue in October, temperatures start shifting toward sweater weather. Jeans and long pants are best, as are close-toed shoes in case of rain. Later in autumn, nighttime temperatures can get downright cold, so bring a light coat and scarf.

And then there's winter. If you're visiting Chicago between the months of November and, say, March (sometimes even later than that), plan on dressing in lots of layers topped with your warmest winter coat. Thanksgiving-time in Chicago can be pleasant -- think mid-40s with beautiful fall colors -- but into January and February, pack full-on winter gear: hats, scarves, mittens and sturdy boots with extra-warm socks.

Spring is Chicago's least predictable season in terms of what to pack. A few teaser 70-degree days in March can have locals heading for the patios, but April and parts of May can be incredibly unpredictable with rain, hail, and even snow. In spring, pack a little bit of everything: long pants or skirts and shoes that can be worn with or without socks, tops that can be layered as needed, and a versatile jacket that can cozy up with a scarf if necessary.