What are the best activities to do in Dallas?
Answers from Our Experts (2)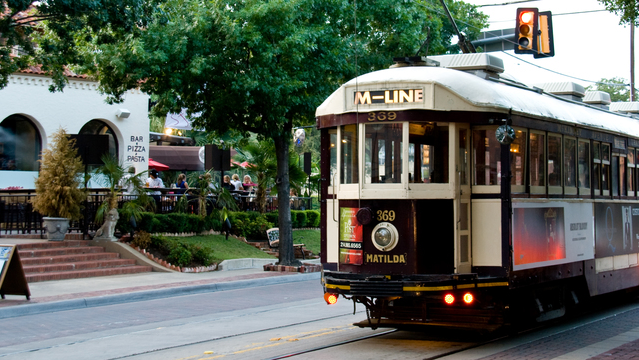 Photo by DCVB - Clay Coleman
It can be said that if a person is bored in Dallas, then he or she just might be boring. People in the ritziest city in the Lone Star State are never at a loss for things to do. If you're game for sports, there's a major league team in town to suit your needs. Visit Cowboys Stadium and cheer on America's Team, or head across the way to the Ballpark in Arlington to take in a Texas Rangers game. If your tastes are more global, head to Frisco for an FC Dallas soccer match. Still not satisfied? How about cheering on the Dallas Mavericks or the Dallas Stars from the American Airlines Center, betting on the ponies at Lone Star Park, NASCAR at Texas Motor Speedway, or a good old-fashioned rodeo in Mesquite? If you're ready to cheer, Dallas has your sport.

If shopping is what you crave, the hometown of Neiman Marcus promises to please. From the historic, Main Street location of the aforementioned luxury giant to the fashionista's playground of Highland Park Village to the art meets-retail experience of NorthPark Center; Dallas is a shopper's paradise. The biggest names in couture including Jimmy Choo, Versace, Alexander McQueen, Christian Louboutin, Bottega Veneta, Yves Saint Laurent, Diane Von Furstenberg and Valentino all have boutiques in town – and that's just the short list.

For a taste of the outdoors, the city's warm climate is perfect for an active day at the newly-opened Klyde Warren Park, scenic jogging at White Rock Lake or taking a walking tour of the Arts District where the architecture rivals the artwork it houses, in terms of beauty and creativity. Al fresco dining is also a favorite past time of locals. Take the McKinney Avenue trolley from the Arts District to Uptown for patio-hopping at some of the most popular bars and eateries in town.
Dallas has an endless amount of activities to do whether you're here on vacation or on business. Dallas can easily satisfy a variety of pleasures, whether you like to work out, enjoy nature, experience the nightlife or attend sporting events.

If you're the athletic type that enjoys a good run outdoors, Katy Trail is just the place to go. Run through the historic and woodsy trails in the heart of Dallas at Katy Trail. When your run is finished, stop by the Katy Trail Ice House to re-fuel at one of Dallas' most famous restaurants.

If you're looking to throw on a jersey and root on a team with an ice-cold beer, try catching one of Dallas' many sporting events — the city is home to the Dallas Mavericks, Dallas Cowboys, Texas Rangers and Dallas Stars.

Love to try local food? The Dallas Farmer's Market is a huge hit in the area. Open seven days a week, 362 days a year, the Dallas Farmer's Market sells the freshest produce around.