What are the best coffee shops in Delhi?
Answers from Our Experts (1)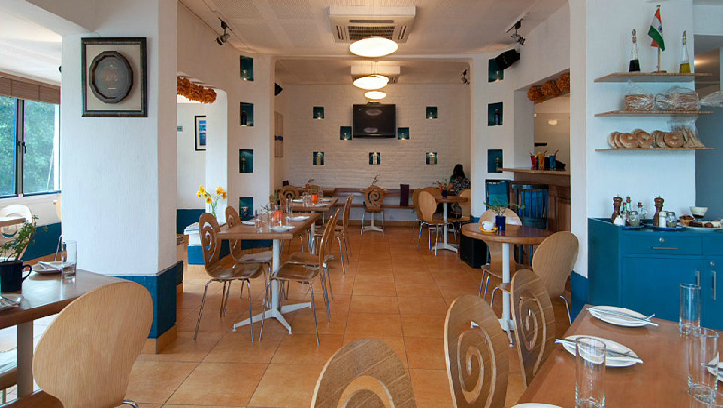 Indian café chains, Café Coffee Day and Barista, are ubiquitous in Delhi; most neighborhoods in Delhi have atleast one branch, and this is where a lot of young and office-growing crowds of Delhi like to hang out. However, with the culture of urban villages and small work-from-home businesses arriving in Delhi, several chic coffee shops have popped up all around the city. This list offers the best cafes to get your caffeine and conversation fix:

1. Flipside at Hauz Khas village

Run by a French owner, Flipside Café is a quaint little café with artsy décor on the walls, free Wifi, and delicious sweet and savory crepes. The café of choice for art gatherings and photography events, the cozy ambiance is conducive to both coffee and conversation.

2. CMYK at Meherchand Market

Located above the CMYK bookstore, CMYK Café is a chic Delhi-themed café with delicious fusion food from India and Southeast Asia. The décor gives a lowdown of Delhi's colonial history, the staff is friendly, the Wifi is free, and their list of organic teas is extensive.

3. Market Café at Khan Market

Khan Market has no dearth of cafes, but Market Café is the hangout of choice among Delhi's work-from-home veterans. Breakfast burritos, homemade shakes, and free Wifi offer a good start to the day, at the outdoor terrace seating on a sunny winter afternoon or a breezy summer evening. After office hours, the ambiance transforms into a shisha and beer hangout, with the office crowds replacing the laptop-centric visitors.

4. Café Ziro at Hauz Khas

Café Ziro offers a quirky indoor seating with wooden chairs and eccentric art from yesteryears, as well as a quiet rooftop fenced with quirky green bottles. The word Ziro comes from a little village in Arunachal Pradesh inhabited by the Apatani tribe, who live in a sort of time warp, drawing only on the positive aspects of the modern world. They closely profess to the Epicurean philosophy of eat, drink, be merry, and to unpretentious living – exactly the kind of ambiance you find at Ziro. The food menu, though very limited, offers an excellent selection of sandwiches, teas and beers. The Wifi is free and the music is good.

5. Starbucks at Connaught Place

Say what you may about international coffee chains, but Starbucks, which arrived in Delhi in early 2013, has done a tremendous job. Located next to Hamilton House in the inner circle of Connaught Place, the rustic décor, high ceilings, and communal seating at the café are both fascinating and a first in Delhi. The coffee is what you'd expect from Starbucks, the food menu is heavily customized to the Indian flavor, the staff is exceptionally helpful, and there's free Wifi.