What is public transportation like in Delhi?
Answers from Our Experts (1)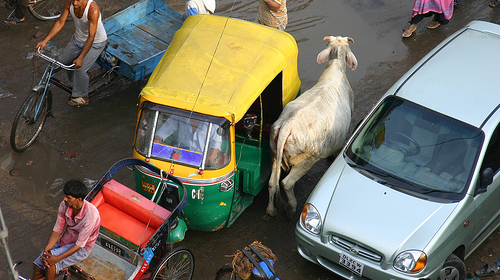 All major parts of Delhi are easily accessible by the Delhi Metro, public buses, auto rickshaws (known as tuk tuks in other parts of the world) and cycle rickshaws. While it is difficult to hail taxis off the roads, there are a handful of reliable taxi operators that can be called over the phone.

Airport Express
The Airport Express is a newly built express train that connects Delhi's domestic and international airport terminals to the New Delhi Railway Station and Central Delhi.

The Delhi Metro
By far the best way to explore and experience the city, the Delhi Metro is divided into regions by color. The most common line connecting Delhi's best shopping areas and attractions is the Yellow Line, which connects most of South Delhi (including Delhi Haat, Hauz Khas and Saket) to Central Delhi (including Connaught Place). A ride from South to Central Delhi costs INR 20-30 (~USD 0.40 - 0.80), and single journey tokens can be bought at the counter. The first compartment of each train is reserved for women.

Buses
The green and red buses plying the Delhi streets are the relatively new variety, with air-conditioning, low seating, and shock-absorbing springs. Bus stops are indicated by shelters and passengers waiting to board, and the best way to figure out which bus to take is to ask the passengers waiting with you, or the bus driver.

Auto / Cycle Rickshaws
Autos are most easily found outside Metro stations, and can conveniently ferry you to places where the Metro doesn't go. They can as easily be hailed off the road in market areas, and near places of public interest like temples, cinemas and malls. Insist on paying by meter, or haggle for a price of INR 20-30 (~USD 0.40 - 0.80) for every 2-3 kilometers. Cycle Rickshaws are more common in residential areas like Lajpat Nagar, and can be used for shorter distances; the average price for a short distance will be INR 20-30 (~USD 0.40 - 0.80).

Taxis
Taxis have to be called in advance, and can rarely hailed off the road. The most reliable taxi company is Meru Cabs, followed by Easy Cabs and Mega Cabs. These can be booked upto 24 hours in advance, and charge by the meter.