What are the best bakeries in Helsinki?
Answers from Our Experts (1)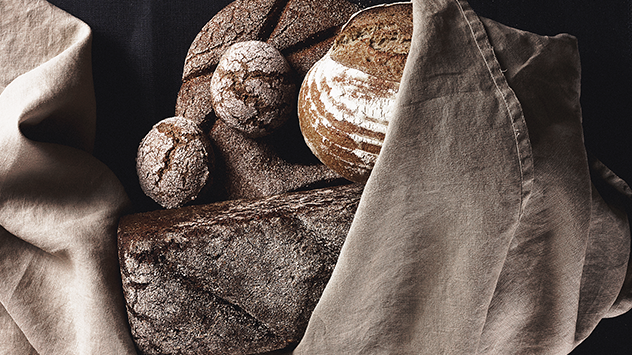 Leroy Creative
If you ask a Finn what they would miss more than anything else living outside of Finland, the answer would be without a moment's hesitation 'ruisleipä' or rye bread. There's nothing soft or even crunchy about this bread, it is black, chewy and once you get hooked, there's no turning back.

Kannisto Bakery bakes this bread using old yeasts that have been kept 'alive' for a long, long time and when it's fresh, you can't beat it for flavor and texture. But this is not where their skills stop. Their ciabatta is crisp on the outside and beautifully airy and chewy on the inside. Vanilla pastries comprise the lightest of flaky pastry interspersed with vanilla cream topped with icing. They use no additives, preservatives or dough conditioners. Their passion is baking and you can taste it in every mouthful.

The Good Pie Bakery comes as close to a pie as water to wine. Somewhere on their menu it mentioned a few quiches but their forte is quirky breads such as hazel/parmesan or nettle foccaccio and other baked goods. The chili-chocolate cake is light with a bite and a taste sensation. Someone in this bakery loves meringues and these too will make you want for more. Try the salmiakki or salty licorice meringue, a Finnish favourite that requires an acquired palate to appreciate it.

Let's leave the bread behind and focus on the sweet stuff. No better place than Patisserie Teemu and Markus. These guys have taken the art of creating cakes to another level and one of the best things here is that you don't have to buy an entire 8-slice cake. You can selfishly indulge yourself with a small version of the big one, just for you. The almond and strawberry pastry comes in layers reminiscent of mille feuille and melts in the mouth. The lemon grass and white chocolate mousse stands tall and fills you with dreams of foreign climes. Find these artists in the stylish Kiseleff-Sunn Centre on Alexander Street.