What is there to do in Senate Square or Senaatintori in Helsinki?
Answers from Our Experts (1)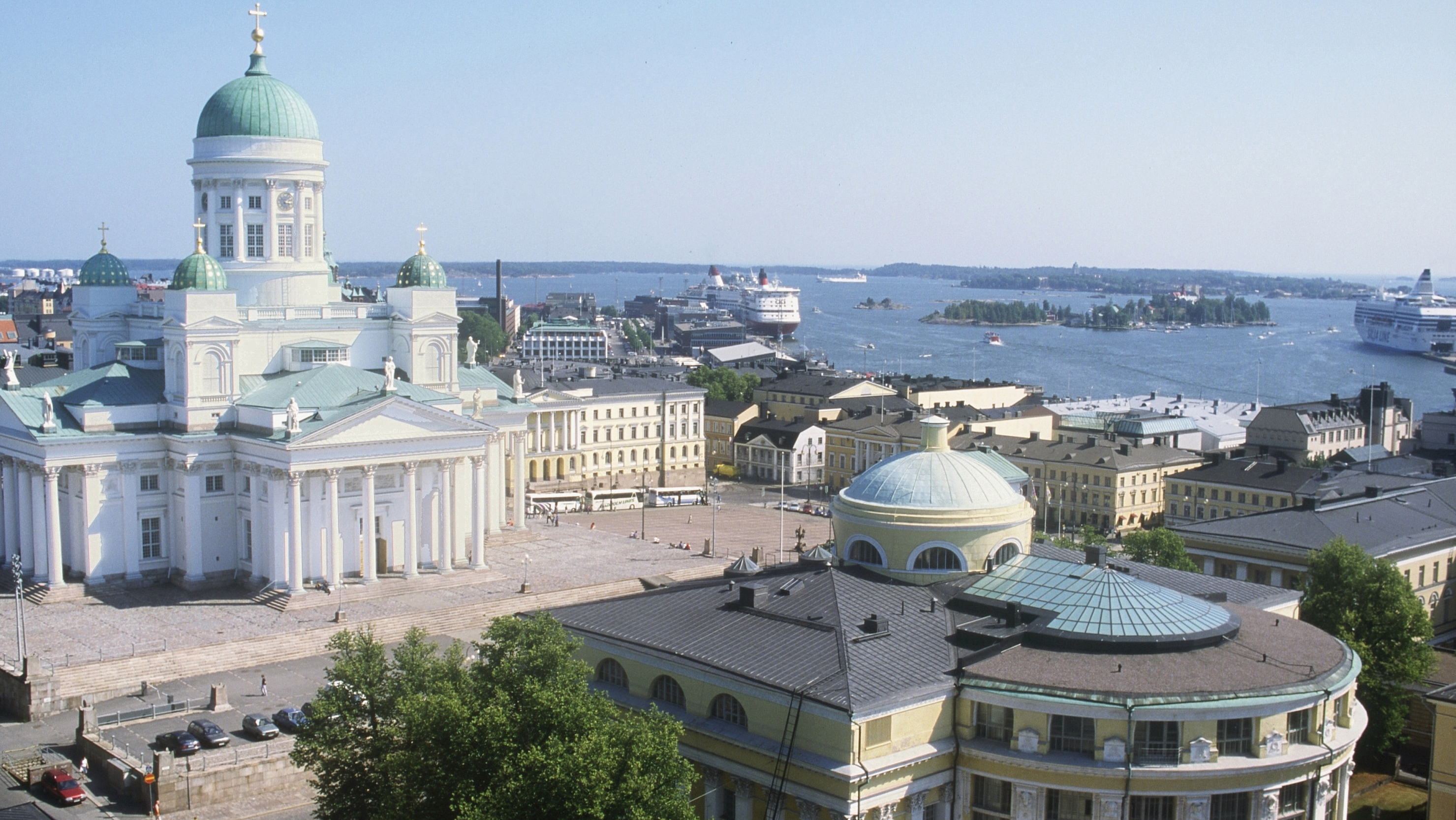 Breathing life into old quarters is what the city of Helsinki is doing with Senate Square and Tori Quarters.

Helsinki Cathedral attracts lots of visitors due to its imposing size and clean, white classical appearance, but it's the exciting quarters across from the square that call for attention.

Renowned Finnish designer Jukka Rintala's one-stop party shop gives you everything from spectacular ball gowns to funky men's wear to hats, candles and serviettes — you name it. Offering another angle on Finnish design is Globe Hope for ecological creations made of recycled materials using old curtains and army uniform fabrics to make dresses and skirts, while old seatbelts come in handy as handles for their bags. For refreshment, there's Sunn Restaurant, which serves classic gastronomy with a young, passionate attitude on the second floor.

Kino Engel is a movie theatre where run of the mill flicks are a no-no. The movies are always of an indie or classical nature and English is always the original language with Finnish or Swedish subtitles. For a real Finnish dining experience, there's Restaurant Savotta (meaning "logging site"). Serviettes are printed dishcloths, the staff brims with warmth and hospitality and the hearty lamb stew comes in a roughly hewn wooden bowl. Take your pick of Joy, Happiness or Peace at Hima Happiness Studio for a yoga lesson that comes on a drop-in basis.

Colorful supermarket bags are what Lumi Accessories' responsibly-produced leather bags are all about. For a real good brew, there's Bryggeri, where the copper tanks gleam and the beer is waiting to be consumed in real beer hall style. Finish off with a meal at Pure Bistro where fresh, local ingredients on the tapas menu will make you drool over a choice of onion soup, calamari confit, lamb tartar and other classics.

In the alleys, down the passages and around the corners of this exciting part of town, the ethical shops and eateries will give you an angle on Finland and its people.