Answers from Our Experts (1)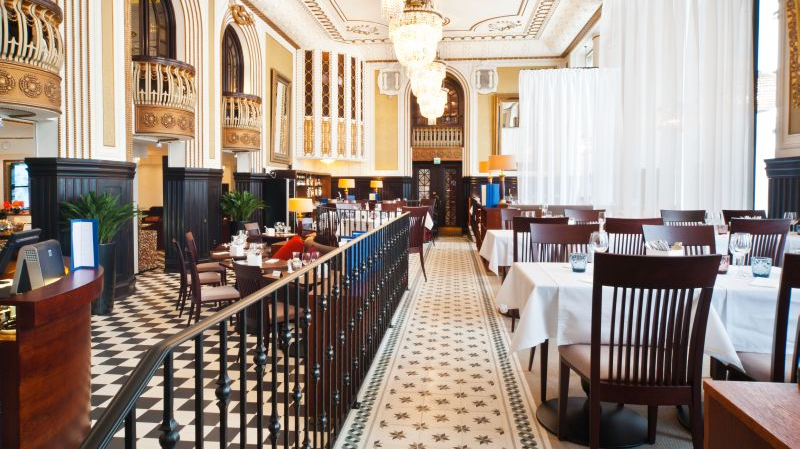 Glory days are here again as the Seurahuone Hotel opens the doors of its newest restaurant Le Havre. The name pays tribute to the hotel's original location at the harbor, designed by the architect Carl Ludvig Engel and which was Helsinki's first grand venue in 1833. It was relocated to its current premises in the Kaleva palace and to this day, still harks back to the grandeur of that time.

Le Havre's concept is based on the core of European food culture, the French brasserie. In the style of times gone by, the atmosphere has a touch of intrigue as politicians whispered, negotiated and discussed top-secret matters while lovely ladies sipped on their glasses of champagne and gossiped about the who's who of the Helsinki elite. The food is created from fresh, local ingredients and those which can't be found here are brought in as fresh as possible. Kick off with fried foie gras on a cinnamon brioche with a Sauternes gelée or fried scallops with white bean, almond and crayfish mousse followed by duck confit or a hearty bouillabaisse rounded off by tarte tatin or a selection of French cheese.

Bar Socis, in the same venue, is perhaps one of the most stylish bars around. It has a fountain in the centre and reminds one of the glamour of the silver screen with portraits and scenes on the walls. The jazzy music is appropriately set at a level that one can enjoy without having to raise one's voice in order to converse — which would be hardly appropriate in such splendor! And, there's table service at this bar, which is a rarity.