Where is the best shopping in Helsinki?
Answers from Our Experts (4)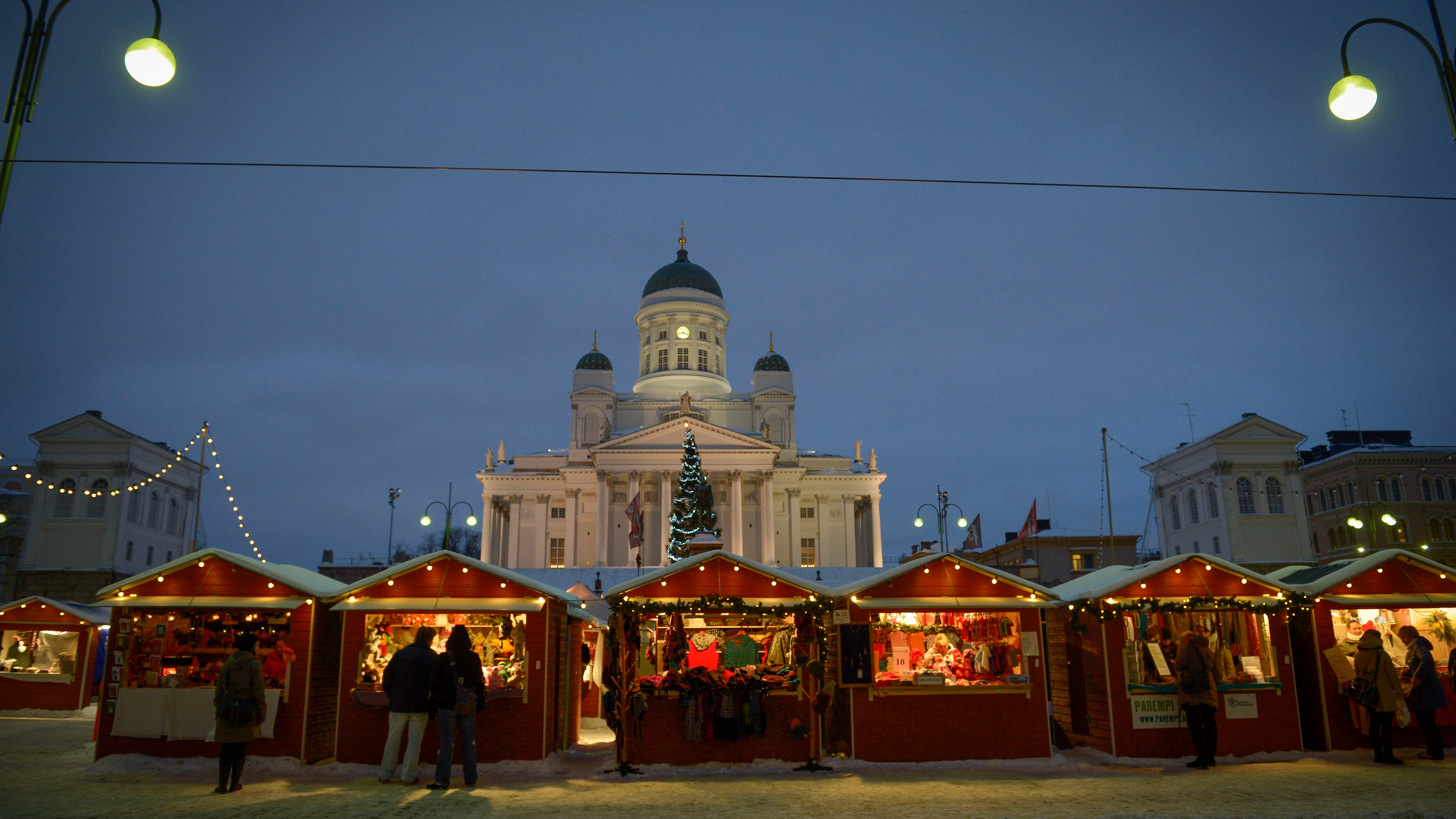 Kimmo Brandt / Helsinki City Media Bank
Especially during Christmas time, Helsinki spoils you with shopping opportunities.

Beside world renowned brand shops such as Louis Vuitton, Marimekko and Iittala just to name a few, you can find gift ideas, treats, souvenirs and high quality design items from all over Finland at Christmas World & Christmas markets.

Altogether Christmas World has 24 market stalls selling high-quality textiles, delicious seasonal treats and gifts. You can visit Santa Claus in his own cosy cabin, where you can have your photo taken and write in his guestbook.

Helsinki has numerous Christmas markets offering great gift ideas souvenirs, seasonal specialities throughout the city. The biggest Christmas markets are the St. Thomas Christmas Market in Senate Square, the Ladies' Christmas Market at Wanha Satama in Katajanokka, the Old Student House Christmas Market at Vanha Ylioppilastalo opposite Stockmann's and Ornamo's Design Christmas Market.
The are few good streets to do some serious shopping in Helsinki. The longest shopping street is Alexanterinkatu. You will find the biggest chain stores, such as H&M, Lindex, Guess and Zara on it. Don't forget to visit Nokia store! For more unique shopping I recommend Korkeavuorenkatu where all cool little shops sell interior pieces as well as cloths and accessories. Near by, at Erottajankatu, you will find Design Shop that sells jewellery and interior pieces made by Finnish designers. Stockmann is the best department store in the city, right on the corner of Aleksanterinkatu and Mannerheimintie. The high end store are on Esplanad park: Hugo Boss and Louis Vuitton are here, as well as the clothing store Marimekko, the Finns' pride and joy.
When in Finland, think design! Here's where you might like to lay your hands on some can't-live-without items.

Jam-packed with Finnish design shops are the two esplanades along the park in Helsinki centre. Aarikka, Iitala, Marimekko, with Stockmann (our more reasonable version of Harrods), they're all there. But, a short tram ride on numbers 6 or 9 will take you to Artebia, a part of town where a bargain or two are easy to find. Many of the above-mentioned stores have outlets where you can pick up some classic and contemporary pieces for a song. Or, nip upstairs in Hakaniemi Market Hall for a Marimekko steal or knitting yarns that will delight you.

Step into Tori Quarter, on Aleksanterinkatu, and you know you've stepped back in time. This magnificent structure houses shops with party clothes to die for from Jukka Rintala, to Globe Hope where funky dresses, bags and jewelry are made from army leftovers, discarded zippers and fabric off-cuts. Lumi, on the other hand, uses vegetables to tan their bags and accessories.

Personal favourite? Not the centre for me, but along 'Fred' (Frederikinkatu). Tiny boutiques line this street and take you through the entire spectrum. Furs, bling and retro are to be had from second-hand stores at a price that will make you smile shoe shops to drool over, boutiques with picky, hand-select buyers and those amazing Finnish clothing designers that push the limits of minimalism and style.

On the cutting edge is Design Forum. This is the store that would have that special milk carton made out of the thinnest of ceramics to hold your single rose, or crazy items made from felt, or that centrepiece wooden bowl that is so simple and elegant. The inventory keeps on changing. Spoil yourself.


Even if you aren't looking for a modernist chair or an eggshell white chandelier, Forbes Travel Guide's editors suggest delving into the Design District Helsinki for a cluster of artsy boutiques, galleries and restaurants, all contributing their own spin to Finland's creative legacy. The trendiest names at the moment are Marimekko, known for its bold flower prints, and Iittala, which features Alvar Aalto's glassware and Oiva Toikka's tender glass birds. Aalto is the father of Finnish design and several of his furnishings — including the sleek chairs used in Apple stores all around the world — are produced by Artek, a company he founded with three idealist friends. Whether or not those strike your fancy, with 200 registered businesses lining more than 25 streets in the Design District, you'll definitely find enough choices to start collecting one-of-a-kind pieces for your dream home.