What are the best five romantic restaurants in Houston?
Answers from Our Experts (2)
Paris may be the city for lovers, but Houston still knows how to wine and dine its visiting couples. Here are five restaurants that offer up a heavy dose of romance:

1. Da Marco: Located in the funky Montrose area, this upscale eatery offers authentic Italian food in a romantic setting. Impress your date by ordering the artichoke alla giudea and the sea bass with grapefruit and aceto tradizionale.

2. Inn at Dos Brisas: This Five-Star restaurant not only gets kudos for its fresh American dishes, whose ingredients come from the inn's own organic garden, but it also offers a rustic retreat in an elegant atmosphere to make this an inviting culinary destination and date spot.

3. Tiny Boxwoods: Can you get more romantic than dinner in a garden? This charming café is housed inside the Thompson & Hanson Nursery, making it feel like you have your very own secret garden. Come for the idyllic setting and stay for the small but tasty menu.

4. Mockingbird Bistro: Texas meets the French Riviera at this restaurant and wine bar, where you'll find dishes like rabbit provençal and American kobe beef burger with seared foie gras. It's all housed in a self-described "funky-gothic" loft.

5. La Colombe D'Or: With its unique setting in the historic Fondren Mansion, this restaurant makes you feel like you are in Europe surrounded by antiques, period art and pretty views of the rose garden. The fine dining menu adds a Texas twist to modern southern French cuisine, featuring wild game and other ever-changing exotic delicacies.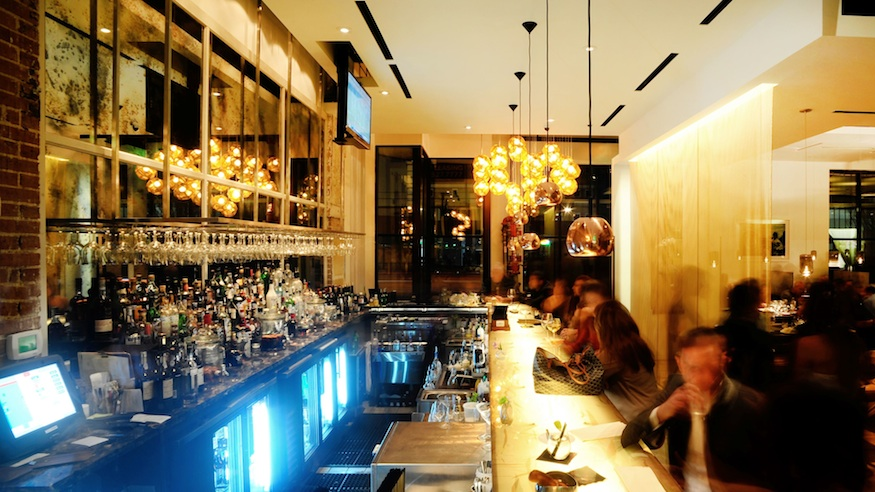 Ristorante Cavour. Let this Italian restaurant located in the Hotel Granduca transport you to Villa d'Este in Italy. Every detail of the decor, from the paneled walls, to the antique arm chairs, or plush booths and elegant drapery feels luxurious and opulent. An intimate date destination, it's one of those places where you can gaze lovingly into your partner's eyes as you feast on superb Italian creations of master Italian chef Renato de Pirro.

The Pass. The chic fine dining side of the Pass and Provisions exudes this exclusive, intimate quality, perfect for a romantic tete a tete. Whether you're dining on caviar or indulging in a glass of carefully curated bubbly, or just reveling in the exquisite preparation of the food by Chefs Seth Siegel-Gardner and Terrence Gallivan, the experience is definitely one to share with a paramour.

Bistro Provence. This tiny little French restaurant on Memorial scores points for its perfectly charming ambiance. It feels like a mom and pop restaurant you'd find out in the countryside somewhere in France. Snag a small table in the corner, order a bottle of vin rouge, and nosh on classic French dishes like escargots in garlic butter, or cuisse de canard confit (confit of duck leg).

Triniti. The ultimate destination for a date night, Triniti's beautiful dining room is sure to set the mood for any couple out on the town. Start with expertly prepared cocktails at the bar before indulging in either a la carte or chef's tasting menu by Chef Ryan Hildebrand and his rock star team of chefs.

Rainbow Lodge. Set in a rustic 100 year old log cabin surrounded by lush landscaping, this intimate restaurant was named Best Romantic Restaurant by the Houston Press in 2012. With a menu focused on wild game and fresh fish, and small, intimate dining rooms and alcoves with window views during the day, this hidden gem is hard to beat when it comes to romance.