What are the best five things to do with kids in Houston?
Answers from Our Experts (1)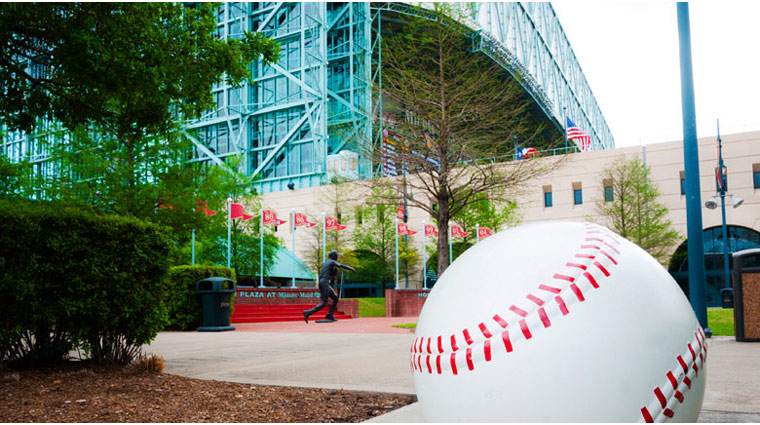 ©iStock/giorgiofochesato
It's unlikely your kids will get bored in this Texas metropolis. While you will get a kick out of just about everything on this list, we think the kids will enjoy it even more. Here are five ways to keep your little ones busy and happy.

1. A Houston Astros game: There's no shortage of activity at this ballpark. Your kids will love the action at downtown Minute Maid Park, and if they're under 14, they can even get in for free in the summer. We know that the Astro's aren't the number one team, but a ball game is always a home run, even if you don't see the Houston team hit any homers.

2. The Museum District: This compact area is filled with 18 museums, including a few that cater to your little ones. Take them to the Children's Museum of Houston, the Downtown Aquarium, Houston Museum of Natural Science and the always-popular zoo. If you buy a CityPass, you can get into five museums for the price of one.

3. Houston Livestock Show and Rodeo: No trip to Texas is complete without a visit to the rodeo. Take your kids here between February and March for carnivals, concerts, games and, of course, good ol' fashioned rodeos. The Houston Livestock Show and Rodeo is the world's largest rodeo and trust us, you will not be disappointed. Remember that saying "Everything is bigger in Texas?" Well it's true. From pop stars in concert to kids riding sheep, this is an attraction that you should definitely plan your trip around.

4. Space Center Houston: This is the official visitors center for NASA's Lyndon B. Johnson Space Center. Of course we all know the famous "Houston, we have a problem;" now you and your kids can see where this phrase originated. Inside you'll find interactive tours and the popular Kids Space Place, where kids can live out there dreams of being an astronaut.

5.Blue Bell Creamery: What kid can say no to ice cream? Head over to the small town of Brenham where you can take a guided tour of the Blue Bell factory - one of Texans' biggest prides. And of course, you'll have to try a few flavors of this famous ice cream.