What are the five best things to see and do in Houston?
Answers from Our Experts (2)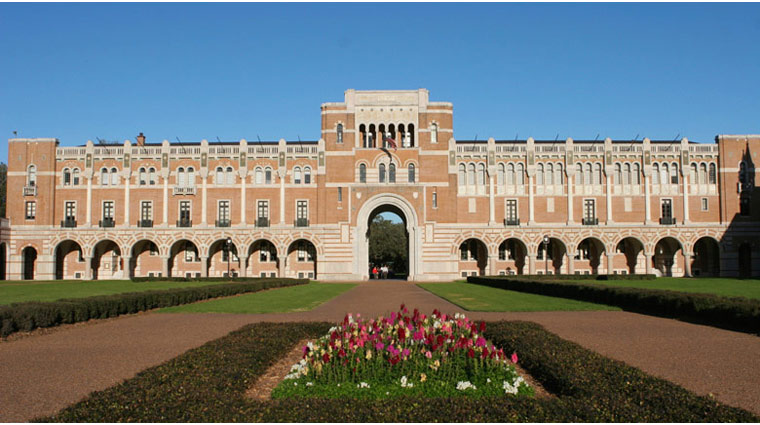 ©iStock/albertcheng
As the fourth largest city in the country, Houston has something for everyone. Here are five things you must take advantage of if you're visiting the Bayou City:

1. The Museum District: Within a 1.5 mile radius of the Mecom Fountain, you'll find 18 different museums ranging from the light-hearted to the heavy-hitting. Take in a variety of them by purchasing a CityPass, which gets you into five museums for the price of one. Whether fine art is your specialty or you want to take the kids to the zoo, the Museum District has something for you to enjoy. Filled with parks and monuments, this Houston neighborhood is certainly one that you can't miss. You can even pack a picnic to take to Hermann Park located in the heart of the Museum District.

2. Saint Arnold Brewing Company: Close to downtown, you'll find Texas' oldest craft brewery. Beer enthusiasts flock to the three-story building for its tours, which come complete with a visit to the tap and a souvenir glass. This small-time brewery is gaining recognition as craft beers are becoming more and more popular. We love the Weedwacker beer, which is a Bavarian hefeweizen, but the Summer Pils is also nice and refreshing as it is a bohemian-style pilsner in the true sense of the word. If you fall in love with the craft beer, and we know you will, you can find Saint Arnold beers in specialty stores throughout the country.

3. Houston Livestock Show and Rodeo: You have to go to a rodeo while you're in Texas, don't you? From February to March, you can check off your Texas to-do list by cheering on the bull riders at the world's largest rodeo in Reliant Stadium. Saddle up to take in something like you've never seen before - the Houston Livestock Show and Rodeo is home to everything from poultry auctions to live concerts by big stars. There is even a carnival to make the rodeo into an all day affair. Whether you are looking to buy a nice steer or just want to check out the petting zoo, Houston Livestock Show and Rodeo is the place to go. The best part is that the rodeo is one big charity, granting Texas students thousands of scholarships each year.

4. Rice University: This school is one of the South's most prestigious, and is worth a visit if you're in Houston. Walk around the heavily wooded 295-acre campus and take in its impressive landscape and architecture. You may feel like you are in the most recent Harry Potter movie as you explore the campus with a plethora of gothic buildings. Situated in the middle of one of the largest hospital districts in the world, Rice University is definitely a sight to see.

5. Downtown Tunnels: You can take a break from Houston's blazing sun by moving below street-level to the underground tunnel system. It runs below the downtown buildings and is complete with its own restaurants, shops and newsstands. Though you will be rubbing elbows with the business folk as you wander underneath the streets of downtown, it makes for an unforgettable experience. Only in Texas will you find a city that keeps growing - even underground.
1. Visit The Galleria. As shopping mall, The Galleria is a must-visit destination for shoppers looking for everything from gifts to designer duds. Fashion ateliers like Louis Vuitton, Carolina Herrera, Versace, Armani and Dior can all be found at The Galleria. Downstairs is an ice skating rink for families looking to have some fun while shopping, and upstairs next to Nordstrom, you'll find authentic Cantonese cuisine at E Tao, and some of the best Italian gelato at Cafe Dolce Gelato.

2. Take a dining trip to Chinatown. Houston's main Chinatown area is spread along Bellaire Blvd, starting at Mary Bates and extending all the way down to Highway 6. You'll find a plethora of Chinese, Vietnamese, Taiwanese, Indonesian, Korean and more as you drive slowly down this street. A good stop is at the indoor mall called Hong Kong Mall IV. There, you can browse Vietnamese music stores, pick up a fried Vietnamese bun at TP Banh Bao, grab some dim sum at Ocean Palace, and buy Asian gifts, like Chinese dresses and jade figurines. There are also excellent jewelry stores selling some of the most competitively priced fine jewelry in town.

3. Visit the Houston Museum of Natural Science (HMNS). Take a journey to the center of space, explore the humongous skeleton of a dinosaur, gaze at the beautiful gem collection, and learn about lions and tigers and bears. You could get lost at the museum; it is such a wonderland of fun and exploration. And if you get a chance, the butterfly habitat is the a must-visit.

4. Play golf at Top Golf. People rave about this multi-million dollar, 65,000 sqaure foot golf facility, where you can your friends can rent private bays, hit golf balls, order food and drink and have a fantastic time. Think of those VIP suites at Toyota Center and Reliant Stadium, and add golfing capability, and that's Top Golf. A fun, must-visit adult golf recreation facility.

5. Visit Rice University. One of the most well-endowed campuses in the country, Rice University boasts beautiful architecture and well groomed grounds with beautiful oak trees. Visit the student center, take a tour, and if the Shepherd School of Music is open, get tickets to see a free recital.