What are the best sushi restaurants in Houston?
Answers from Our Experts (1)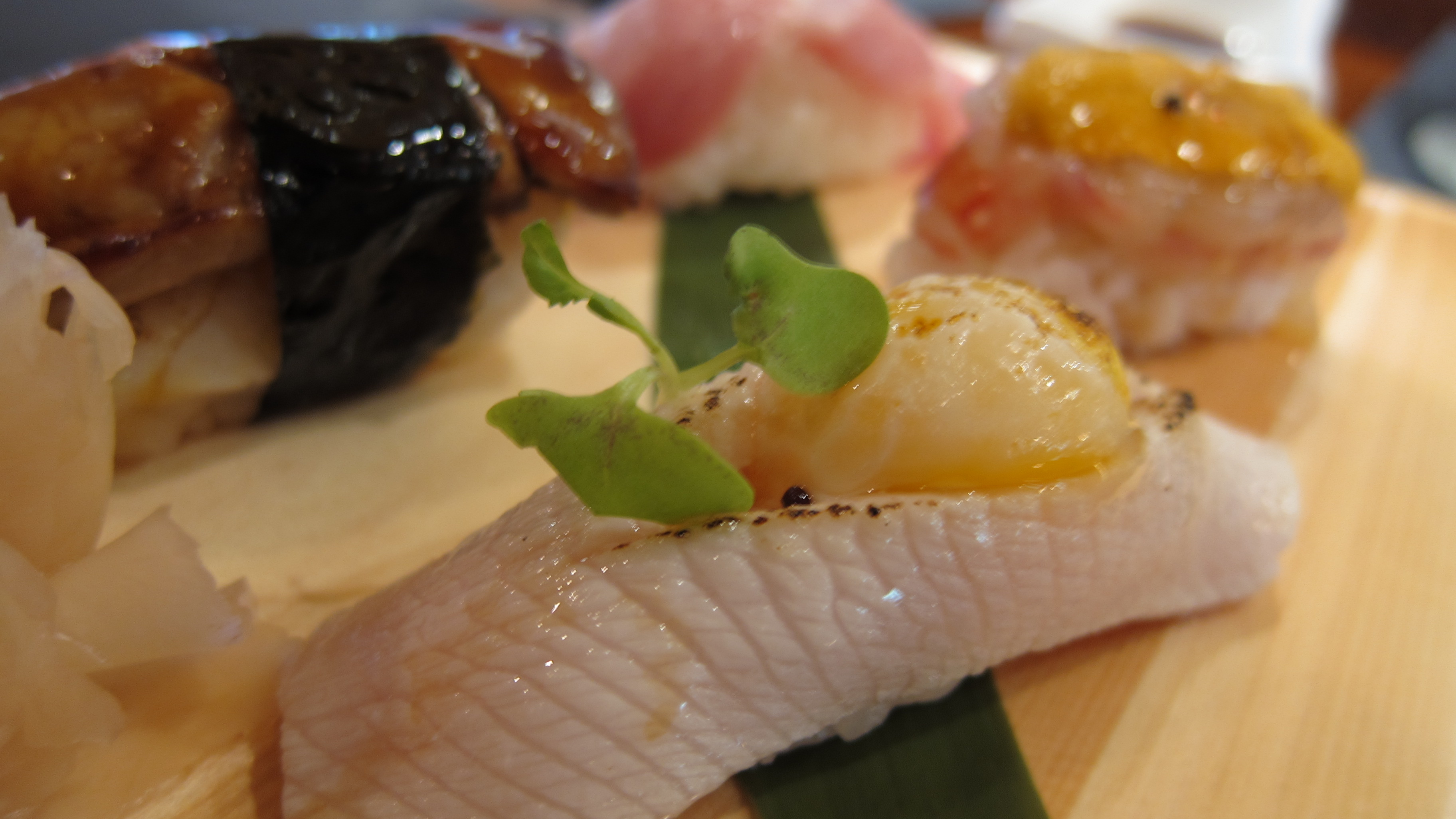 Photo by Mai Pham: Nigiri at Kata Robata
Houston just happens to be home to the largest sushi club in the United States. Currently, Sushi Club of Houston has approximately 8,000 members and counting, which means that Houston has plenty of choices when it comes to sushi.

For some of the best creative sushi, visit Kata Robata, where James Beard nominated Japanese chef Manabu Horiuchi and his team deliver exciting creative nigiri. Selections like seared toro with quail egg, amaebi with uni, and foie gras with scallop glistens with freshness and melt in your mouth. Their sashimi appetizers, like the hamachi with foie gras, or the octopus carpaccio, are also amazing. The team is constantly innovating to come up with new and exciting offerings that reflect the freshest in daily selections, from live uni, tora-fugu, kobe beef, and live scallop. For the best experience, request an omakase, or chef's tasting, with Hori-san at the sushi counter.

For traditional nigiri sushi, sushi chef Chris Kinjo, a transplant from Atlanta, currently offers some of the most exquisite nigiri you'll sample in Houston at MF Sushi. His cuts are precise, his exotic fish -- delivered from Tsukiji Tuesdays and Fridays -- are unusual, and achingly fresh. O-toro, uni, kinmedai, baby yellowtail and more are on offer regularly. For the best experience, request an omakase, or chef's tasting, with Kinjo-san at the sushi counter.